A little bit of Spa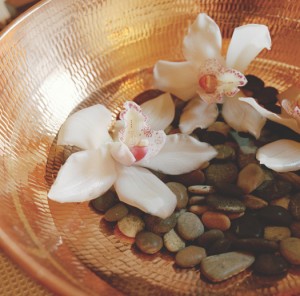 For overall stress relief, I have touches of spa in my bathroom and linen closet. Even when I cant actually go to one, I can look at these little touches and feel better. Its very simple, here is what I have done:
Rolled up towels spa style in my closet. Its easier than folding and looks like a hotel
Kept a few candles (which I hardly ever light)
Keep a decorative bowl like the one here with some stones and maybe a fresh flower on two on good days
Its better if you can have a nook all done up this way, but colorful kid items invade my whole home, so I enjoy where I can.
Relax…..
Last 5 posts by Dora