About Bloggermoms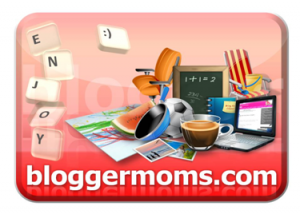 Bloggermoms is a daily website that celebrates multicultural perspectives on motherhood.Launched in 2008, Bloggermoms showcases perspectives, experiences, talents and wisdom of moms from around the world. This online community shares a common commitment of holding heritage near, while exchanging,
learning and raising children with an open mind and an open heart to the world.

Founder and editor Tiyash balances multiple cultures and traditions with her husband and two young boys. Tiyash brings just one perspective of an Indian mom living in America. Raised in Kolkata and Delhi, India, she moved to New York in 2000, and then to Atlanta in 2002. She's an engineer and management consultant by training—and a mom and writer at heart.
Founder Priya Nair juggles many roles as a realtor, blogger, enterpreneur, data base engineer along with being an active participant in her community. She moved to Atlanta from India in 2000 and is a busy mom of two.
Bloggermoms has been mentioned in American Baby, Marie Claire and India Today. Plus, Bloggermoms stories have been featured on Discovery/TreeHuggers and on Wikipedia. Tiyash is also a contributor to Mail Today, writing about education and business for the 'new' Indian coming to the United States.
Meet the Bloggermoms editorial team:
NEELAM / ATLANTA
Originally from Mumbai, India, Neelam lives in Atlanta with her husband and two kids. Trained in corporate finance, she now writes fiction and is a student of New York-based Writer's Studio Workshops and occasionally breaks away for a game of tennis. She enjoys sharing her experiences of raising a family in The South.
INDRANI / SINGAPORE


Originally from India, Indrani lives in Singapore with her husband and son. Indrani is infinitely inspired to write in part because of an illustrious economic-journalist dad and national daily-editor uncle. A former accountant, Indrani travels extensively in the Far East and New Zealand to capture unspoiled beauty and create memorable moments for her family.
CHANDANA / NEW YORK
Originally from Kolkata, Chandana lives in Long Island with her computer-genius husband and toddler son. She admits her diaper-changing, playground-going, spoon-feeding lifestyle gets routine; but infinitely prefers it to commutes and cubicles. She shares her life as a juggling young wife and mama in the Northeast.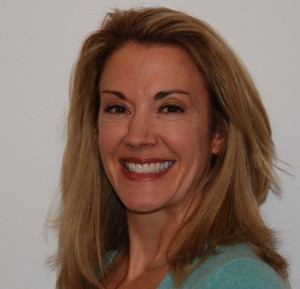 TACY/ ENGLAND
Originally from Alabama, USA, Tacy lives in the UK with her with her husband, Jim, and their two children, Ayda and Rafe.  She has had a personal interest in health & nutrition since losing her father to heart disease.  Tacy lived in the world of high finance, but after having her second child, she decided to pursue her passion in the wellness industry – and to work on her own terms to be home for her kids – by becoming a wellness & nutrition advisor.  Her passion for helping others achieve their health & fitness goals while maintaining family balance is a dream realized.
SARAH/SEATTLE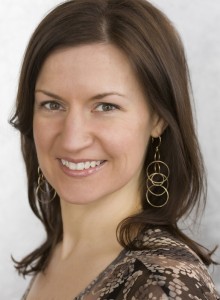 Originally from Michigan, Sarah Thomssen is a wellness and nutrition expert based in Seattle with clients in three countries, and an aspiring mother. Stay tuned for developments! Sarah began studying all aspects of health after her mother died of colon cancer in 1994.  After years of research in nutrition, mind-body health, personal development, and financial health, she founded LiveLong Wellness to share what she'd learned and to help others live long, happy, healthy lives.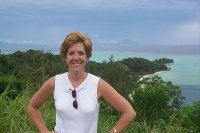 DESLIE/ATLANTA
Originally from Florida, Deslie  has her first Master's degree from the George Washington University and her second Master's from the Sloan School of Management at MIT.   She is an accomplished business woman having held executive positions at ChoicePoint, Carlson Wagonlit Travel and The Weather Channel.  She has also had experience running her own businesses.  She is the mother of two boys; JC age 6 and Skyler age 5.  JC was born with Down Syndrome.  Since his birth she has been active with the Atlanta DS community and a parent advocate for her son.  Deslie has also written multiple children's books, one on Chromosomes.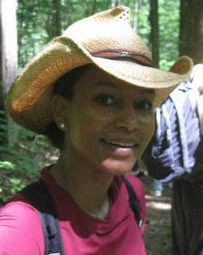 CANDIS/ATLANTA
Originally from Jackson, Mississippi, but raised in Houston, Texas, Candis now resides in Atlanta, Georgia.  She is a single mom with a background in Software Engineering and Project Management.  In her down time (who has moments to "spare", these days?), she enjoys cooking, playing her guitar and spending quality time with her son.  Candis enjoys writing about what it's like to raise a culturally aware son in the South, as well as the challenges that she faces as a mother in Corporate America.
Submit content
Bloggermoms invites your content submissions on the following topics: growing-up green and local sustainability efforts; moms who make a difference; multicultural perspectives on parenting; cultural family traditions and celebrations. Bloggermoms strives to showcase fresh, original content. Please indicate if your submission has appeared online or been submitted elsewhere. Email your submission to contactus@bloggermoms.com and note in the subject line: "Submission." Please do not send attachments greater than 1MB.
NOTE: Bloggermoms does not pay for content.
Last 5 posts by Bloggermoms