Art Exhibition – Glass Paintings by Malini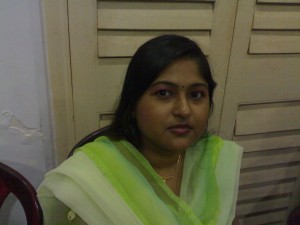 Hi there!! This is Malini…a Homemaker, Mom, Freelancer and Glass Artefacts Designer…. Phew!!!!! quite an impressive lineup……but actually a very simple person trying to establish my identity in this world…….to start with in my own family……
 Drawn to paintings, sketches, portraits, arts & crafts since childhood…always wanted to be engaged in something creative…but somehow drifted into technology, computers, got a good job (my only job for 7 long years)…Married my life partner (whom I met while studying computers) and embarked in the journey of life together.
Things and priorities changed once my husband got a better opportunity outside Kolkata.
I left my well settled job in Customer Care and we all proceeded to Bangalore for a new chapter in my life.
I found out I was expecting and my spirits rose a little though I was very apprehensive about a new place full of unknown people and most of all language barrier.
Tried engaging myself in some creative work, (I even took a pack of glass painting colors with me) but I found it very difficult to concentrate.
Once I had my baby, everything was secondary other than the upbringing of my kid…..
My husband landed a cushy job in Kolkata and we all came back with an idea at the back of my mind that I'll resume work very soon.
It seems Life had other plans for me….was discussing with my husband on job hunting…an Ad in the newspaper caught my eye…It was on Glass Paintings.
I got myself enrolled in a course and studied a few type of Glass Painting Techniques like Plain Glass Painting, Bevelled, 3D Glass Painting, Etching and Ceramic on Glass.
Was thinking of turning the latest hobby into a small business of my own…..I got myself engaged in a Freelancing Job (which I am doing for the last one year). It's on resume formatting (a very new concept in India)….
As I am working from home, I am able to engage myself in the family matters, see my son growing up side by side and nurture my hobby as & when time permits.
And above all….I have not left the dream of opening my own outlet someday…..
Some of my artwork……
If you have any questions on my artwork or comments or queries, please leave a comment at the end of this post and I will get back to you.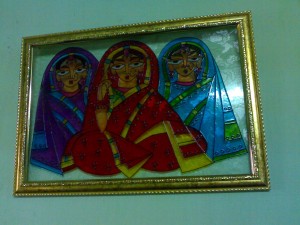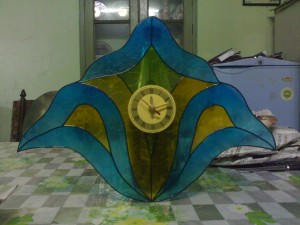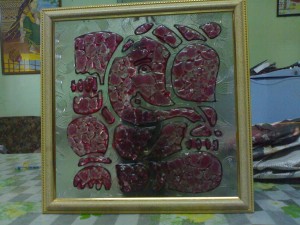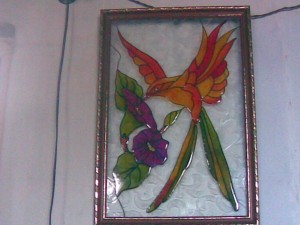 Last 5 posts by Malini