Avocado Hair Mask at Home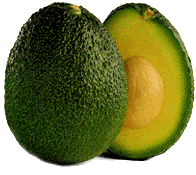 For valentines day, here is a quick but effective (and messy) hair treatment. The avocado makes your hair unbelievably soft and shiny and young.
Avocado for Hair:
Mix 1 Avocado (you can even use those ones which have become too soft to eat), 1 egg, coconut oil or even baby oil or olive oil. Apply to scalp and massage. You can even get your kids to massage it into their heads for messy bathtime fun.  Keep for as long as you can (30 mins is best, but I think 5 – 10 mins is more realistic). Maybe as you give the kids their bath.
Then shampoo off.
Enjoy! Happy Valentines day.
Last 5 posts by Dora