Common House Hold Hazards you won't find in Baby Proofing Books or Baby Books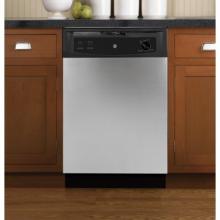 1. Toilet Lids – I never thought this could happen, but it did. One minute my son was going to the bathroom. I hear a loud slam, an even louder scream and then watch in horror as his genital area swelled and turned purple.   This definitely was not in my Getting Ready for baby book. Apparently local hardware stores sell light plastic safety seats that come down slowly. If you have a boy, this is an absolute must. 
2. The Dishwasher – My dishwasher has a lock button to keep the kids from pressing buttons but nothing to secure them from being burnt from the extremely hot steam that comes out of the top vent.When possible I turn our dishwasher on at night or right before we leave the house in the morning. I don't want them to get burned. 
3. Folding Doors – If I had to buy a new house I would choose one without folding door closets. Even with gaurds that are placed at the top to keep the door from opening your child can still be hurt. My oldest son was pretend the walls and doors were drums he put his hand right on the crease where the door folds out and it pinched together on his hand. That black and blue remained for more than a week. Then my youngest leaned back on the same spot and pinch his right shoulder. 
Ouch!  I've warned them about that hazard but when they are in there rather active mood, usually in the evenings, I just put a chair or laundry basket in front of that area to avoid any mishaps. 
4. Benches – No matter where you may be before you and your child sit down on a bench make sure it doesn't have an extra wide opening at the back. As soon as your child scoots back they are so small there bottoms may go through the opening and then fall out of the back of the bench. I watched as this happened to a three year old and I will never forget. I am always cautious. 
I'm sure you have a few more from your experiences to add!
Last 5 posts by Suzie