Daisy kids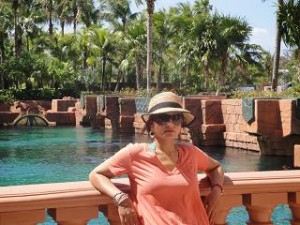 Hello my fellow Daisy's,
I have missed you guys.
I have had a busy month. My mom was visiting and also Elvis started pre-k (I cant yeaaaa enough) That means I have the whole morning to myself…well and Presley who is 2 and still at home with me. But as you all agree or don't 2 kids at home = 1+1 = 11 and not really just 2. One feeds off the energy of the other and vice versa and that circle never stops. As a result none of the kids take an afternoon nap and zap the energy of the mom, who in turn is ready to bite the head off anyone the rings the front door bell. (I'm sorry…girl scout)
So coming back to having just one child during the day means you can have your cuppa tea in peace cause Presley can always watch Barney. I know…I know… I confess that whenever I need time to myself, I put on the GPB channel….why you ask…cause I dont have cable and the fancy channels that come with it….OH you mean why TV….heheh….cause then Elvis and Presley are mesmerized by Elmo and Word Girl and I can have my cuppa tea in peace.
Now I can just imagine the joys of the mum that has all her kids in school. Imagine the luxury. When you can shower for longer than 2 minutes without the kids violently banging on the door or eat ice cream or breakfast all in 1 go without having to get up 20 times in between cause the kids dropped some on themselves or rubbed it on the floor OR reading a magazine in less than a month OR just sitting still on the sofa without the kids worrying that their mum had died and check by screaming in her ear (Why else would she sit so still for over 2 minutes)
All I can do is dream of that day when I will wave goodbye to both my kids in that yellow bus. The tears I suspect that most mums have that day are of part sorrow but mostly joy. I could be wrong but as they say…..the grass is always greener on the other side.
Last 5 posts by Ms. Daisy