Donating for Haiti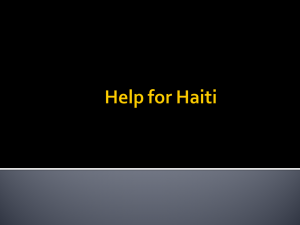 Hi everyone. By now you would have got your hearts and minds full of the tragic images for Haiti. In case someone is thinking of donating, all wireless carriers are offering an option – You can donate $10 by simply texting 'HAITI' to 90999 to donate, and then hit 'YES' when asked for confirmation. Dont do it thought without checking the details below on the MSNBC or some other trusted link.
Each wireless carriers are supporting this initiative in its own way, check out the MSNBC article for details.
You can also check out the White House Blog.
As for everything, bogus online help scams are emerging, so go with a trusted source.
Last 5 posts by Khushi