Driving dreams
Admitting to this is one of my biggest embarrassments. It's been so long that I cant even remember how long I've been here in the US – and yet I don't know how to drive.
Honestly I've run out of excuses as to why I can't and now that my toddler son is growing up – its beginning to be a deterrent to him as well.
I do realize that driving is not difficult – it takes very little to learn it. But the responsibility that comes with driving scares the living daylights out of me. What if I crash into a lamp post? What if I hit the oncoming car? What if I floor the gas instead of the brake. I see the insurance company going "Tut tut, I told u so…". I cease to be a sane person ones I have my hands on the wheels. I have imaginary fears that I am struggling with the moment I sit on the driver's seat. I have to have a quiet moment, draw a deep breath and try again….
Yes, I do know driving is an essential skill to have and ones you know it, it ceases to be an effort. Sometime soon, I want to put my son into soccer and if I cant drive, he's eventually going to be losing out. And oh, Kumon too.
For me driving is not just about helping my son, it's about power – to get up and go around. It's about being able to run out and get chocolate pralines from my local bakery when I'm in the mood. It's about being able to take my son to his yearly check up's without asking my husband to take the day off. Imagine being able to get my manicures done when my son is in school and not waiting for a weekend. I'm sure weekends will take on a whole new meaning in my life.
And yes, I do know the routine – driving school, not the husband. A few lessons and I should be good to go. So I have promised to learn within a month. Do you thinks its doable? Any encouraging tips for novices like me?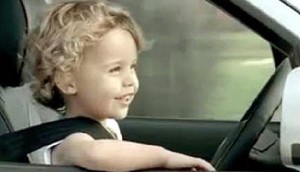 Last 5 posts by CC