Earth Day 2010 Activities – Six last minute ideas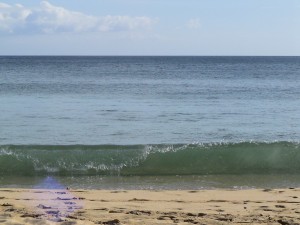 Earth day 2010 Activities with kids? Look no further. The list below has some last minute ideas you can do with very little preparation. So dont wait for that spectacular art idea. Take small steps to feel good about.
Alternate Energy lookout – With your kids, look out for things in your daily life and daily routes that use alternate energy. Some examples may be street lights with solar panels, or water heaters. If you cant find any, dont despair. The main aim here is learning, so point out the power of alternate sources – how the wind moves the weather vane, or the sun heats up your car. Or blow a pinwheel and talk about windmills.
No Idling for One Day – In car pool line at school? Can you make it one day without idling? Wear outdoor clothes, open the windows and enjoy the weather.
Buy or use a re-usable shopping tote – If you have one already, just use it in any shops. A common mistake people make is to use the tote for groceries, but not use it when they go shopping for clothes or non-grocery items. Keeping a spare in the car can make it easier to do this on an ongoing basis. The point of doing this on Earth Day? Feeling good thinking of the number of bags you saved!
Go on a walk – in the park, in the backyard or on a trail. Enjoy the beauty of the earth we are living in.
Backyard bio-diversity tour — Get the kids together and go hunting in your backyard for examples of biodiversity. Look out for earthworms, squirrels, bees, bugs etc. List them out and talk about the role and importance of each in the environment. (Bees help spread the pollen from one flower to anothe that helps plants make seeds or grow, earthworms make passages in the mud that aerates the mud and helps the grass or plants)
Read the labels – Get the kids together to look at some common processed food labels. Have fun prounouncing the chemicals and preservative names. Then look at some which have some basic ingredients, such as the five ingredient ice cream from Haagen Daz and have some for a treat.
Enjoy. Remember the more positive you and kids feel, the more likely you are to do anything about our environment. If you keep feeling guilty, nothing will happen. Click here for more ideas on Earth Day for Kindergarten. Also some of the ideas on our post on things to do during earth hour can be modified. Top 10 things to do with kids on earth day is here. Happy celebrations.
Last 5 posts by Bloggermoms