Top 10 things to do with kids for Earth Day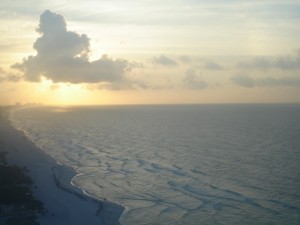 How to celebrate earth day with kids? Earth Day 2011 is April 22nd. Leading up to it, April is Earth Month 2011. Earth day, Earth Week and now Earth Month (being popularized by retailers) is a way to celebrate the diversity and richness of our environment while raising awareness and respect for the many environmental challenges we face today. Below is a list of ideas on how to get kids involved on Earth Day itself, or on Earth Month. The ideas can be recycled as kids activities for spring because of the co-incidence of earth month and spring. For more ideas on Earth day for kindergarten click here.
Talk about it: Believe it or not, more than interesting games or crafts, this is the best way to get kids involved, and the best way to get them thinking. Talk about our planet, what earth day is all about, about conservation and its impact. Show them pictures of different parts of the world or watch shows about the earth and its diversity. Use all the props you need, but focus on the conversation. 
Write Your Own Earth Month Book: Your own book on conservation. Why not? You can keep it very simple. Just start with photos of things you are doing during earth month that are special or different (such as any of the activities below), write some captions and dates, and there you have it. The books can range from easy topics for the younger ones, to more complex topics and questions for older kids that you can research together. You can then read it to your child's playgroup or ask the kids' teachers if you can read it to the class. It can then become something to keep and remember for the whole year. You can also do a slideshow on your home computer and use it as a screensaver, or save the slides as jpegs and use them as slideshows on digital sliding photo frames.
Hold a recycled art show:  Most schools and kids' classes are now into using recycled items for art work. Invite a few friends over, and ask them to bring their favorite recycled art work. Arrange them in nice individual display stations with artist and material labels for all to admire. Serve up some healthy kids' hors d'oeuvers, a few kid friendly drinks in nice reusable cups for a quick, environmentally friendly party.  You can finish it up with a quick recycled art booklet for the artists to keep.
Set up Kid Earth Patrol: Decide as a family on 5 changes you are going to make as a family to be environmentally friendly (say, switch off lights or turn off the water while brushing). Enlist the kids for a kid Earth patrol all month to find 'offenders'. Let them give 'warnings' and then 'tickets'. The tickets may or may not carry a consequence depending on what your family decides.
Plant: A garden of flowers or vegetables if you have a green thumb, a couple of herbs in a little kitchen pot, a small shrub. The point here is to get the kids to tend the garden, and become proud of their work, the wonders of our earth and how much care and time it actually takes to make a garden work well vs. how easy it is to destroy. Of course, the more you talk through each of the concept, the more relevant it becomes to earth month.
Take a Hike: Explore trails near you and admire all the gifts Earth has to offer, especially in spring. As a spring activity with kids, make a 'Flower Petal Treasure Trail' for your neighborhood or a favorite trail by collecting petals, drying them in a dictionary and plotting them in a neighborhood map. Or do the same it with new leaves. Then use the map to compare notes all month and even all year on how the trail changes in terms of new flowere, plants or leaves.
Eat local one meal a week: See what's seasonal and local around you, and maybe eat one meal a week that's completely local and seasonal. The point here is to make the kids aware of what grows in what season and where. While this came naturally to us growing up, kids now are so used to seeing everything in the grocery store all the time a simple exercise like this can be both interesting and educational.
Celebrate different cultures from around the world: Talk about different cultures, maybe try different cuisines pack multicultural lunches for the kids, maybe celebrate a spring festival of a different culture. Talk about how different regions have different foods and why. It is all part of appreciating the amazing diversity earth has.
Play 'Package Hunt': Many companies have switched to eco-friendly packaging. Hunt the grocery stores for different kinds of packaging, and discuss which is better with your kids. Write down the different options available for the same products. You don't really have to buy a new eco-friendly packaged product if it's too expensive; the intention of this game is to find out what's available in the market and talk about what's better.
Make a family green scorecard: Numbers motivate – adults and kids alike. List out all that you are doing as a family in categories such as – number of boxes recycled, number of bottles recycled, number of days (or hours) without paper towels etc. At the end of the month, you may be surprised by the impact you have had.
Click here for more ideas on Earth Day for Kindergarten. Also some of the ideas on our post on things to do during earth hour can be modified. Check out some last minute ideas on earth day activities.
Last 5 posts by Bloggermoms