Earth Day for Kindergarten or Preschool – 5 ideas to try with kids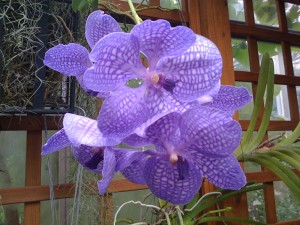 Earth day 2011 for Kindergarten or Preschool or toddlers, for that matter is an important event, with huge potential for teaching and a lot of fun. Kids have the power to change households, even the tiniest ones, and once they learn to respect our environment, they can carry the values home.  So the best ideas are probably those that empower them to make changes in home and in school. Here are some earth day activities for preschool and kindergarten:
Kids Command Central: Set up a kids command central board or chart in the classroom a week before Earth day or for the entire earth month. Tell kids to come in each day and tell you something good they have done for the earth (like telling their dad to switch off the water while brushing or picking up trash while on a walk). To give the kids ideas, talk about things they can do. Keep it simple and pick 3 or 4 – say saving water (turning of faucets when brushing, not running the water too long to heat up), picking up trash, tending the garden. Make sure to involve the parents so that they can encourage the kids through email or other communications
The Class Garden: What better way to celebrate earth day for kindergarten or preschool than setting up a little class garden? If you have a patch in the school, great. If not, a fresh mint garden on the window sill or a small potted plant may be something the class can look after and cherish. You can also ask kids to do some gardening at home and bring in pictures.
Earth View: Whats earth day for kindergarten without learning about the earth? If you have a computer, you can show the class stunning views from Google earth. You can also talk about the sun, the planets, the earth, read books on the solar system.
The Lunch Heap: Get a little trash can and get the kids to dump out all the trash left over from lunch. Juice boxes, straws, ziplocs and the like. See if you can together work to reduce the heap in a week – of course enlist parents too.
The April Trash Hunt: Out in recess, or in class, set up a trash trail and get the kids to find 10 items of hidden trash. Talk with them about what can be recycled, and have them stash the trash in bins marked paper, plastic and metal.
More ideas? feedback? Please add to our list of activities for kids and preschoolers and kindergarteners. Some more ideas for last minute earth day activities are here.
You can get more ideas on Earth Day activities here. You can also adapt some of our Earth Hour ideas.
Last 5 posts by Bloggermoms