Fathers Day Gift Ideas for 2010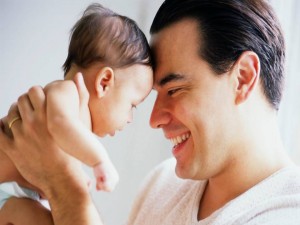 Father's Day Gift Ideas and things to do with dad on father's day are becoming top of mind for many families as Fathers Day 2010 is round the corner. The date for Father's Day 2010 is June 20th, Sunday.
Here are Top Gift Ideas for Father's Day 2010 to make dad's day special:
An morning or afternoon of sport : Does Dad like Golf or Cricket or Fishing or Biking? Maybe get him a gift card for a driving range or a golf lesson or a golf session. Or get him some sport gear around his game of choice. Why not plan a morning out for him doing whatever his favorite sport it. Its healthy, and something he will enjoy, while mom or someone else can take care of the kids, or if Dad likes it that way, join him in the pursuit.
Two of the ten things he loves to buy but you usually protest : You know those often strange, sometimes irritating, and sometimes funny things dad keeps adding to the shopping cart or bag and you keep taking out? Why not buy two from the list? It will show him you care and notice, and better still, show him you are able to get past things for special occasions.
The latest 'in' gadget in your budget : It does not have to be an ipad. The good thing about gadgets are that they caan fit every budget. Take a walk or browse through a store like Sharper Image or Best Buy and you may see interesting ideas that fit the range you are looking for. You can get something for the car, or the garage or for the laptop. You can even get him some cool apps for his phone!
An old hobby resurrected: Was dad a philatelist when he was younger? Did he paint or sketch or bike? Maybe you can hunt up his old hobbies and make a gift around something he does not get time to do anymore and left behind as he moved into the new phase of his life. If you cant think of a gift, a nice framed display of some of his collections will work. You can even make a collage of photographs of him and his old hobby and frame it as a gift.
The road to being dad: is not easy. So a book or collage around dads adventures of being a dad over the year may offer a comic, nostalgic and sometimes slighly tragic look at the journey that brought you and him to where he is as a dad today. You can even decide to do one on his life before becoming dad, to celebrate the man – just take pictures of his life, of places he has been to, things he has done to put together a collage framed elegantly.
Gifts for the Bar : Drink mixes, bar tools, wine, martini rubs all make good gifts for dads who like to man the bar.
Elegant Work Accessories: Leather bound frames, notebooks, an elegant pen, a sleek laptop bag, maybe the 'backpack' kind or the kid with wheels, a business card case – to add a touch of class to any work day.
A meal of Favorites: The way to a man's heart is often through his stomach. If you and the kids like cooking, making a fancy meal with each course featuring a favorite of dads will tell him how much you care.
Personal Grooming Tools: These can range from a nice new shaving kit, a shower mirror, a nose and ear hair trimmer or a gift certificate for a massage.
Sights, sounds and words: Often overlooked for men, books, ebooks, even business books, DVD's of favorite movies and TV shows or music downloads make great, often last minute gifts.
Vintage or New Video Game: How about a vintage video game like PacMan or Tetris or Prince of Persia that dad was addicted to in college or growing up? Some of these are now available as apps.
How do you like the list? What are your ideas? Please add to the list here and let us know what you think! See our article on Preschool Fathers Day here and some ideas on Top things to do on Fathers Day with Kids here.
An article on Fathers Day Gifts from Baby just added!
Last 5 posts by Bloggermoms