Finding your OB – Gyn in the US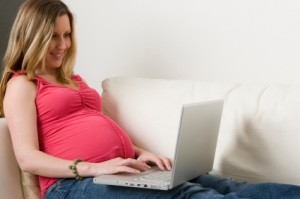 Do you have an OB Gyn? Many of us dont choose an OB Gyn till we are realize that we are pregnant. And then sometimes, when you dont want to tell everyone about your pregnancy just yet, asking for an OB gyn may be a dead giveaway. So its always better to have your OB gyn picked out and your yearly checkup done before you start your quest to become pregnant.
In either case, here are some tips:
Types of Practices:
Midwives and Doctors
There are three types of practices in the US – one type that only has doctors, one that uses a mix of doctors and midwives, and one that has only midwives and access doctors only for emergencies.
A midwife is a person (usually a woman) who has been trained to help a woman throughout pregnancy, labor and delivery and then for 6 months after birth. The midwives are usually trained for situation where the pregnancy is uncomplicated. Their philosophy is more oriented towards traditional or home based care, and if you find a good one, may match with some Indian philosophies as well. They may recommend less medication and offer more hand holding.
Doctors on the other hand are more highly trained and you may just prefer their medical expertise.   Some women find the midwive route less sterile and clinical and some prefer the security of having a medical professional every step of the way.Or you may want to go with a practice that uses different levels of these two.
How to find a good OB-Gyn
Ask around for recommendations from your friends, neighbors, co workers. Most important – ask recommendations from people whose treatment philosophy and personality suit yours. There are many different types of practices, and the most important is to find one who suits your philosophy.
Look at what your insurance company suggests
Choose the hospital first. Which one is the most highly rated in your community? Which one is close by? (you dont want something too far away). This is important as you dont want to end up with a doctor who does not work at the faciliy you want to have your baby in.
Google the doctor and practice and see if there are any reviews
Choose an OB Gyn with a 'practice' – that is there should be two or three or more doctors working at the same doctors office. Most practices ensure you rotate through the doctors in your pregnancy so that you can be sure to get a doctor you have seen before and has a certain level of credentials during the labor and delivery process. In the US, the doctors rotate the days and times of delivery, so even though you may love your OB Gyn, you may not get him or her come crunch time.
Check that BOTH the hospital and the doctors office accepts your insurance. Sometimes the hospitals and insurance companies dont agree (such as Aetna and Wellstar at this moment).
Ask about the after hours services of the office (they should have a call forwarding service which can connect you to the doctor). Also ask about who answers questions on an ongoing basis and how long it usually takes. You will have many questions in your pregnancy, and you dont want to always wait for your next appointment
What did we miss? Do you have any other tips? How did you choose your OB Gyn? Let us know! Read our other articles on navigating your pregnancy in the US when from India or a foreign country here.
Last 5 posts by Bloggermoms