Five places to look for a job when on the H4 visa.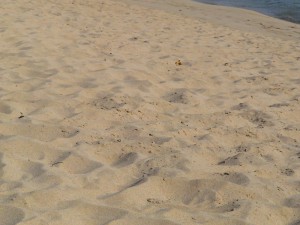 H4 visa jobs. Its a dream, a slightly deflated dream at the moment, but a dream that must live on. Mostly I write about life and career on the H4 visa and today I thought I would cover 4 sources of jobs (or at least job leads) for people on the H4 visa.
Its pretty obvious. To work you will need either a green card or an H1.
The way you look for a job on the H4 visa very much depends where you are with the green card process. I had found this site which gives you a straight from the government status of your green card process. But also, ask around in the community. Remember, a work permit allows you to work even before the final green card comes through.
I would recommend only trying for an H1 if the work permit is more than a year away. H1 cap for the year has been reached, the market for h1's is not too good, given the political and public criticisms of the H1 process. So why stress out and get a sub optimal job which you are then stuck with. Wait, watch, monitor the companies you want and get ready to strike.
Remember being without a job does not mean being without a career. Check out my posts on ways to improve your career and job prospects on an H4 visa and on finding volunteer jobs on the H4 visa. 
But if the work permit is more than a year away, you may want to start looking. There is certainly no harm, unless you let it get to you. Remember, the reality is that its a tough job market for anyone. It may be easier if you have an American degree, as I believe the H1 category is then different. Check the nuances with your lawyer or that of your husbands company.
Here are some ideas as you get going with the process. Please add you own so that this can become a go to list!
Look at the technology sector. Even if you are no from this industry, the tech sector usually goes in for more h1's. Also technology is ubiquitous in all industries.
Look at Universities and Research centers. They usually hire a wide range of talented people, and not just scientists. They may just be more open to h1s
Look at the list of top H1B recruiters in your state. If you need a list, Google will oblige.
Look at the outsourcing companies. Get the list of top 20 Indian IT companies from Nasscom or Google and go down the list. Dont forget smaller companies in your area which you may be able to identify by creative google searching (for example, outsourcing company atlanta india or some such combination of keywords)
If you have skills, look into teaching and healthcare. These sectors are growing and may be more flexible for visa sponsorhips. Again, ask a good lawyer or even a immigration lawyer you may meet at a networking gathering. (Most Indian networking gatherings usually have some lawyers pushing their services. Dont feel shy to ask, and be prepared to walk away with their cards).
All the best and let me know how it goes. Do share your ideas here.
Also check out a serialized story on life on h4 visa.  One on making your time more productive.
The post on ways to boost your career has links to other posts.
And one more on volunteer jobs on the H4 visa.
Last 5 posts by Amrita Bakshi