Five tips for a networking event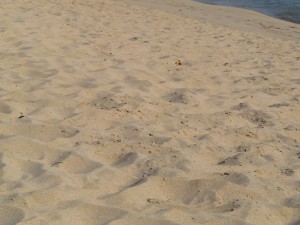 H4 visa jobs – H4 visa volunteering – first job in the US. Chances are for each of these, you will need to do some amount of networking.  Though I have written about networking in my posts on H4 visa jobs or on the one on volunteer jobs on the H4 visa, I think it merits a post of its own.
When I first got to the US, this used to be one of the most daunting things for me. Walking into a networking event where I knew no one, and try to make connections. It has improved somewhat over the years but only because I have become more used to it. So I thought I will share some networking tips and ideas for networking events.
Set out a goal before you go. What would you like to accomplish? Who are you trying to meet? Do you like the organization? What does it do? Dont burden yourself with un realistic goals (such as I will walk away with a job) but more real ones like – I will make 2 connections for potential volunteer opportunities or even I will learn about …
Dress well. Even if the event is casual, dressing well will only make you stand out in a good way, and you will look like a person coming from work. And if you want to kick it up a notch, wear something a little noticeable and tasteful such as a nice necklace etc
Feel free to walk up to total strangers, introduce your self and talk. If you feel they are ignoring you, just hang around a couple of minutes and then walk away.
Try to talk to the speaker before the speech. Speakers are trying to gauge the audience and are willing to talk. Think beforehand of something useful you want to say. After the speech, the speaker is usually surrounded by a crowd
Use food as an icebreaker. In so many ways – people are easier to talk to around the food table, by commenting on the food, by asking someone a question as you make your way down the buffet.
Thats all I can think of now. What are your tips? Please add to this list, I would love to hear from you.
Some other posts on volunteer jobs on a H4 visa below: If you want a complete table of contents of my posts on h4 visa go here.
Where to find a job when on a H4 visa here.
A serialized story on H4 life – this is me trying to be an author – feedback please!
Last 5 posts by Amrita Bakshi