For Moms:Things to do on Mother's Day 2010 for yourselves
What to do for Mothers Day? The date for Mother's day 2010 is May 9. While dads and kids rack their brains for ideas on what to do on Mother's Day to surprise and honor mom, we have seen that often the moms themselves take a back seat. While it is wonderful to be surprised, why not use the day to do some things you want to do for yourself? Mothers often greatly underestimate themselves or feel guilty about deciding on things to do for their own selves sans the kids. So here are some ideas for moms to pamper and cherish themselves as women and as moms borrowed from the old wedding poem. Do send in your ideas and feedback!
Something Old: What's something you haven't done in a while that you used to love long time ago, before you had kids, or maybe when you were a girl? Did you like visiting a library and just relax reading books without a detour to the kids section? Maybe you liked hanging out in a café with your laptop? Or working out for a whole undisturbed hour? Sleeping in till 10:00 am? Decide on what you want to do and get your families help if needed to just do it!
Something New: Trying something new keeps us young and makes us feel adventurous and alive. It also helps break the rut of daily activities that moms often fall into. And we don't mean you have to try sky diving or some exotic sport, though that's good too. How about cuisine from a country you have not tried before? Or maybe signing up for a new kind of exercise class? Think of something new and sufficiently different from your everyday life to spice up this mother's day and the days to follow.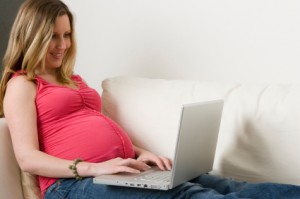 Something Borrowed: So what's that thing your neighbor or coworker has been doing that you have wanted to try all this time? Take this occasion to actually do it. Maybe it's a fun new hair cut. Or a new style of skirt. Or maybe something like using a sitter to get a break during the day. Just pick one or two and use this day to actually drive yourself to do it.
Something You: How would you define you? Really? Write down a few of the things you think define you but you have just not had the time to get around to, given the zillions of things on your to do list. Maybe it's just visiting a craft store and picking up long overdue supplies for a hobby. Or going to the book store and picking up some books without straying into the kids section.
You get our point – honor yourself, mom, you do a great job! Please let us know what you plan to do and what are your ideas.
Here is an article on top gift ideas for moms on mothers day. Let us know what you think. And on preschool mothers day.
Last 5 posts by Bloggermoms