For one more day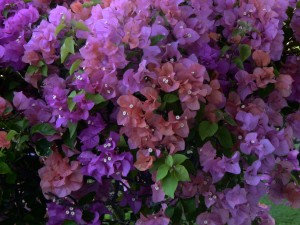 Few weeks back I came across a book by Mitch Albom, 'For one more day.' A casual glance at the back cover revealed that the book talks about Charley Benetto, a broken man with a destroyed life, career and family and decides to end his life. Before he does that, he staggers into his old house, and to his utter disbelief, finds his mother, long dead, sitting in the family room, welcoming him, as if nothing had happened. An ordinary day, a chance to make good with his mother, to seek forgiveness and to explain family secrets.
I am not sure if I would have loved this book as much prior to my Dad's sudden demise. I lost my Dear Father on Bijoya Dashami morning last year in a sudden cardiac asthma attack.  We were all unprepared for this eventuality. One minute he was talking to my mother and sister and the next minute he was gone, far away from all of us. The days that followed, I was in a state of haze, shock, disbelief and denial. Had I been prepared for this adversity or had any inkling, maybe I would have done more than what I could do.  Perhaps I wouldn't have had this feeling of not doing enough for/with my Dad. I just so wish, I could get that one more chance, to have a long conversation like we had regarding everything from politics, economy, global warming, sexual preferences, home, investment, family, child, without ending it. To let him know how much it meant to me when he would call to comment on a post, or how fortunate I felt to have him, one of the most renowned journalist of his times, as my best critic. I wish I had taken his recommendation of aspiring to be a writer more seriously and avail of his offer of being my editor and guide.
I wish I had communicated to him how loved I felt each time he called me 'Shona' or would insist on my stay with him & my family even if my husband was away for a day. How amazingly loving he was when he came rushing to my home as if the world is going to come to an end, each time my son, my husband or I had mild fever, cold or cough.  Not argued with him over everyday mundane nuisances.  I wish I had captured every moment he spent with my son in a camera. I now long to hear the stories of his travel just once more though I have heard them a few times earlier. To share with him a new book that I have just read, to play a new cd compilation of old movie songs, to watch an Alfred Hitchcock movie with him on HBO classic or just to tease him with Rekha while watching any of her movies. My father loved her. I just want to hear once more from him of how happy and proud he felt in my parenting skills, (most of the times) and how mad could he get  with me when he felt I was being harsh to my son (on rare occasions) and his logic, 'scream at your child and you raise a screamer'
I know all that I want to do may not fit in a day because I want so much more from life than what life has given me. But Dear Dad, I just want that one more day, one  more conversation, one more chance to make up for the lost time when I thought you would be there for me forever. I know that I can go on remembering all the days we spent together, all the memories that are so dear but none will outweigh the one I am wishing I could have.
All I want is just one more day
Last 5 posts by indrani