Good books for kids in preschool and kindergarden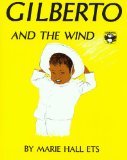 I am part of a book club now which I love. One of the best things about it is that it forces me to read, and also I get to read books I would never have bought myself. I find my reading horizon stretching, and I have really been loving the new topics that are covered. More on that later.
Anyway, I thought it would be useful to do kind of the same thing for kids, so every week I will put out things we have been reading old and new.
Very often at the library or the book store I am at a loss as to what  to look for when searching for books for my boys. So here is what we are reading this week that I liked:
Gilberto and the Wind
by Marie Hall. The book is about a boy who is observing  the wind as it goes through many moods in the course of a day. Its quite imaginative, and the the hero is 'multi cultural' which I always like in books.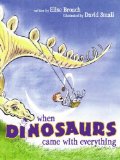 When Dinosaurs Came with Everything
by Elise Broach. We thoroughly enjoyed this book and the babe read it many times. A must for those who like dinosaurs, but its so creative that I think everyone will like it. Its about a day when suddenly instead of getting balloons and stickers for say, a flu shot, you get dinosaurs. The babe loved this concept. It also shows how the boy is able to win over his mom to keep the dinosaurs. Just how he does that is pretty cool and I told the babe to remember 🙂 We could imagine other things that could come as a surprise gift one day.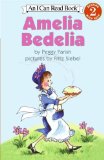 Also read Amelia Bedelia
– I found it delightful but the babe did not understand it as much (he is 4) but I think it will be good for older kids. It is very humorous, and follows Amelia Bedelia as a housekeeper who takes everything literally.
I loved Neelam's post sometime back on good books for kids which she had enjoyed with her boys over the years and I wanted to add to the list.  Please let me know your thoughts on the books, and books you have been reading so that we can have a book club for kids here!
Last 5 posts by Khushi