H4 Visa Volunteer Jobs – 5 things to remember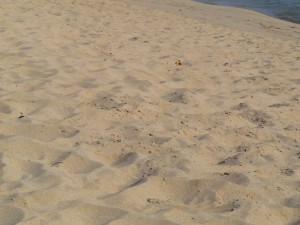 H4 visa vounteer jobs are a great opportunity. Because even though you are in a foreign country, and not earning money, you are gaining valuable experience which will add to your confidence and skills, and lines on your resume. And if you are looking for things to do on an H4 visa, this list works for you too. So go ahead and volunteer (you can read more on volunteering here) but remember this:
Dont be a martyr: Be careful about the cause you choose because this is something you will do day in and day out. So only do so if you are truly passionate about the cause. Dont martyr yourself just because you know you wont get paid. Choose something that will give you fulfillment. In fact, having something that makes you happy and fulfilled is more important in this case than in a case where you would be paid.
Volunteer where it suits your career: Are you in HR? Join recruitment related volunteer jobs, for example, ones that need managing or attracting a lot of volunteers. Are you into music? Choose something where musicians are involved and you will get opportunities to showcase your stuff. In marketing or sales? Maybe fundraising is your cup of tea.
Network and make contacts: Network feverishly, make contacts. Add them to your social network. When you are looking for a job is not the time to build a network. So dont look for a job. Just build your network around a common cause.
Your visa is more important to you that to others: Always check with your lawyer, or the one at your spouses office on whats legal. Then forget the visa. You dont need to mention it in every conversation. You dont need to say it in your interviews. You are volunteering because you are passionate about something, not because of a stamp on your passport.
See if you can get a promotion or at least a designation: Negotiate for a title. Work for a while, and ask for a promotion. Keep moving up the chain. Dont worry about the pay piece, it will come soon enough.
Remember, you may be without a job but not a career!
Any more ideas? Please add to this list, I would love to hear from you.
Some other posts on volunteer jobs on a H4 visa below: If you want a complete table of contents of our posts on h4 visa go here.
Where to find a job when on a H4 visa here.
A serialized story on H4 life – this is me trying to be an author – feedback please!
Last 5 posts by Amrita Bakshi