Healthy Kids Lunch Menu with a multicultural twist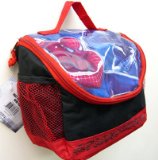 Healthy Multicultural childrens lunch menu ideas. Thats what I post every week as a starter and I am late with the menu this week! But maybe you guys can extend it to the next? Sorry for the delay, just caught up in things. Please do add in things you may be serving. The reason I started doing this was that every morning or the night before, I hated being confronted with 'what will I pack?' I want to pack nutritiuous lunches for kids, but at the last moment it would always end up being a sandwich! This time – the ants on a log is Yasmins idea from long back. I post these every week, so you can find more ideas here.
| | | |
| --- | --- | --- |
| Day | Snack | Lunch |
| Monday | Oatmeal bars | Whole wheat pizza, clementines |
| Tuesday | Applesauce and graham crackers | Ants on a log – celery stick filled with peanut butter and raisin ants, yogurt |
| Wednesday | Mini bagel with cream cheese | Chana dal or spiced chick pea salad, pita bread, fruit salad |
| Thursday | Grapes and cheese | Noodles and stir fried veggies, Chinese chicken |
| Friday | Blueberry muffin | Chicken or cheese quesadilla, corn |
Let me know how it goes and what you guys think!
Last 5 posts by Dora