Celebrating Holi in the Workplace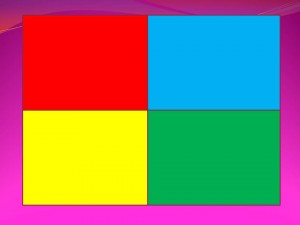 Celebrating Holi in your workplace? Below are some ideas for celebrating Holi in the office.
If you are depressed with the gloomy economy and lines of cubicles, a little bit of multicultural color can go a long way in enlivening your work. Holi, the festival of colors (Click here about learning more about Holi), is celebrated in many regions of the world in early spring. The many colors of the festival reflect the colors of spring, and the victory of good over evil. The date for Holi in 2010 is March 1st
At Bloggermoms, we believe that one of key dimensions of being in a multicultural workplace is being proud of the richness and diversity of celebrations from across the world. I know sometimes we are too busy to stop and celebrate festivals, or afraid of how the work place would look at a celebration but festivals are such a good, welcoming way of reflecting what you are and where you come from. And it does not need to be fancy, sometimes, small touches go a long way.
Below are two sets of ideas about celebrating Holi in the workplace – one about adding little touches of color – a personal celebration of the festival and the other for a party, just in case someone in HR is looking for a reason to add color!
Here are some ideas of celebrating Holi in the workplace:
Hunt up some of your old Holi pictures if you are from India, or print out a Holi card to put on your cubicle or use as a screen saver, if the rules of your office permits it
Fill one of those little Styrofoam cups(or something more elegant) with confetti, and keep it on your desk to add a spot of color.
Though we usually wear white on Holi, think of adding color to your outfit that day as a tribute to Holi. Funky ear rings? Colorful tie? Iridescent scarf?
Dig up some colorful and appropriate cubicle decorations
Bring in Holi treats for all – colorful sweets or Indian sweets left in the break room with a little card explaining Holi will add a touch of multiculturalism to the workplace
Just talk about it to everyone!
Take the team for Indian food
Holi Party
Print out a couple of Holi cards or colorful Holi pictures from the web to decorate the break room or notice board
Email the crew about turning up in colorful clothes to honor the occasion
If you have tables, decorate each with a plate of office Rangoli on the center – with paint or confetti. Just put one color in the middle with symmetric patterns emanating from it.
Serve some nice Indian snacks, or any colorful food from the local grocery stores.
Remember, a celebration does not have to be elaborate and fancy to be effective. A simple celebration or a personal statement can be your way of keeping in touch with your culture in a place where you spend most of your day, reduce homesickness and just make you happier and more confident.
Please let us know your ideas and comments. Also, did you know Holi this yearnearly  co-incides with Purim, the Jewish Festival. We would love ideas on celebrating Purim in schools and offices too. You can register with the site here

Last 5 posts by Bloggermoms