Home Remedies for Constipation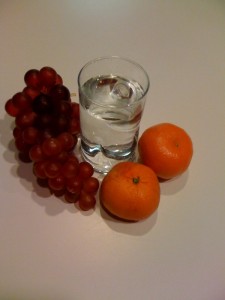 Home remedies for constipation or natural cures for constipation are in my opinion the right way  to go. Many of these are surprisingly effective. Especially in the case of constipation in babies or toddlers or constipation in pregnant women natural cures or home remedies are not just better, they are essential!
Here are my ideas, but I am no expert, so please add you suggestions to the list! My rules for reducing constipation in through natural means is ridiculously simple:
Eat more of foods with fiber and fluids
Eat less of foods which can be constipating
Do moderate exercises
Home remedies for constipation:
Prunes: Prunes or dried plums are available in the grocery stores – just ask for help, usually its in the same aisle as raisins. You can also find some in the natural food aisle. For adults, about 6 – 7 a day, eaten like medicine works. For kids, I have found 3 -4 to be surprisingly effective
Prune Juice:  In case of constipation in babies and constipation in kids and toddlers, getting them to eat prunes may be difficult. So give then prune juice. Baby prune juices are available. As a home remedy for constipation for toddlers and children, use maybe 1/4 cup or a few spoons. Experiment and see what works for you. These are available in the non-refridgerated juices sections (along with say the apple juices) or the natural foods section of the grocery stores
Fluids: Water, juices, milk – just bring it on. You may want to avoid too much of yogurt smoothies though as I have found these to be constipating. For kids, expecially in the winters they may forget to have enough fluids, so keep reminding and serving them water. You may want to keep a jar with water/fluids that you want to take in a day. Then just pour out the amount of water equivalent of any fluid intake to keep track.
Raw Salads and Cooked Green vegetables: kale, mustard greens, spinach, collard greens all make great home remedies for constipation. Also, eat plenty of salads
Anything with peels : Especially for kids, dont peel apple skins and tomatoes or grapes. And eat plenty of anything with peels still on.
Seasonal fruits with high fiber: Such as mango and oranges/clementines and watermelon. For oranges, try not to take off all the fiber when you eat it.
Whole Grains: Just choose whole grains, remember all brown bread is not whole grain, so read the ingredients
Foods to Avoid to prevent constipation
Cheese
Too much yogurt or yogurt smoothies
Bananas
Applesauce
White grain or refine products
Non food home remedies for constipation:
Drink a couple of glasses of warm water
Try to make your child follow a routine in case of a kid being constipated
Exercise
Ok, so let me know your ideas!
Last 5 posts by Dora