How to avoid being classified as being on the 'Mommy Track'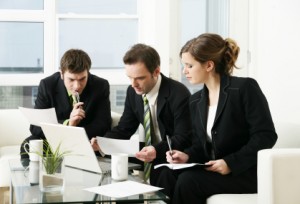 First being on the Mommy Track was a good thing. Companies offered moms the opportunity to work part time, from home or take a break while keeping options open for them to return to their roles later on. But as it spread to less friendly workplaces and the cauldron of office politics, the term being 'on the mommy track' has taken a life of its own.
Coming back to pick up something she forgot one evening, Diya, a mom of two,  was stunned to overhear a colleague tell her boss 'Oh Diya doesn't work late anymore, you know – she is on the Mommy Track'.
Backstabbing aside, the Mommy Track is often an excuse for overlooking moms for promotions or opportunities ('your current role is better as it means less pressure which will be better from a family standpoint'). It is used by coworkers to sideline moms ('I don't think Riya can take this on. Does she really want to travel with a small baby?' or 'She is at home again. Her kids are sick').
At first it's a break and a relief. You gladly give up that out of town trip to an able and willing colleague or bask in the glow of motherly sacrifice when using your kids' activities as a reason to leave early.
But then it becomes part of your brand. It surrounds you in an aura of motherly glory you want to shake off at work. It attaches itself to emails you send as you work from home. It weighs down discussions you have in performance reviews.
So until we can get a line to separate our lives as moms from our lives as engaged, high performing career women, here are 8 practical tips to avoid being 'Mommy Tracked' at work. Note that these are not expert tips – just tips from moms in the field. So let us know if agree, disagree or have more to add on your own.
Don't say you are sorry: If you need to leave early to pick up your kids, don't feel pressured to justify it to all and sundry. Just let your boss know and do what you need to. You may be leaving early, but you may be putting in more hours at night. So no need to talk too much about it, apologize or even mention it to the general population. And if you do mention, don't make a big deal about it.
 Talk like a Dad: Watch what the dads do in your office.  Dads go for kids sporting events and other school activities too, but never ever justify it. Talk like dads do – note and use the same words, if you need to.
Dress it up a notch: Even if your personality was to dress down before, now is the time to look put together and dressed up. Moms struggling with the morning rush often make the mistake of putting their office attire last. Or, they dress in kid friendly clothes, when they will actually be in a workplace setting for the entire day except the commute time. You may need a few wardrobe additions to update your style. Do it, and do it without guilt.
Keep an adult workspace: Don't cover your table with baby pictures and artwork. Have one or two nice photos or artwork in frames. Keep a couple of your (not your kids) awards or work related mementos around. Or decorate with things that highlight other aspects of your personality – some cool prints, or your volunteer work etc.
Turn down the baby (or kid) talk: Don't keep talking about your child and their achievements and problems with one and all. It's hard for people to not let your role as a mom influence their workplace thinking if you keep talking about it.
Be Home Work savvy: When working from home, project confident in your announcements and emails. Make sure people know that you are working or are accessible even if you are buried in a report.
Get Backup Childcare: Have a good backup childcare arrangement before you need it in case your child is sick or child care provider is sick.
Keep a private outlook: Make anything you put from the school calendar onto your office calendar as private. Name the appointment as private too.
So there are many companies, maybe on Fortune's 100 best companies to work for that offer ways to blend in your mom and work lives, or provide a more enlightened work environment. For the rest of us, here's to balancing our dual lives!
Do you agree or disagree with these ideas? What have we missed? Please share your thoughts and ideas so that we can build up the list!
Last 5 posts by Bloggermoms