I want Arnav!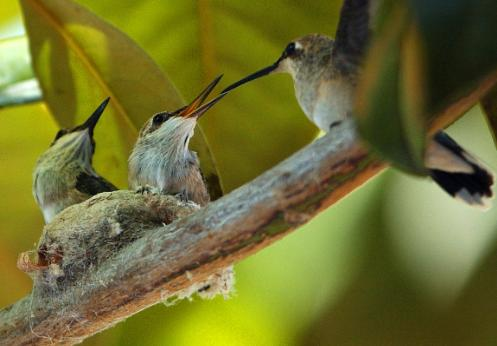 "I want Arnav" – Three simple words uttered by my 4 yr old son Aadit on our drive back home from his preschool. Three words that made me tear up and smile at the same time! He misses his little brother; he cares!
Two amazing sentiments in the same day – how exciting! Earlier that morning, Aadit and Arnav had both decided to wake up at 4 am and then both refused to go back to sleep. When grumpy Mommy started complaining, the first thing Aadit told me was, "Mommy, can you not scold the baby?" He's feeling protective about his brother; he cares! The thought had made me so happy that all my irritability at being disturbed from my slumber completely vanished!
Arnav had come into our lives four months back. I still remember Aadit being very confused by my stay in the hospital for the delivery. He had come to see me and wanted to stay back with me or take me home with him but instead he had to deal with seeing a new baby that his mommy was holding and feeding and taking care of. Someone else seemed to have taken his place with me. Everyone kept telling him it was his baby brother and he had no idea what that meant or what he was supposed to feel about it. Even after we came back home, Aadit distanced himself from me a little bit and attached himself more to my husband; always making it clear that Daddy could not hold the baby; that was Mommy's job.
About two months after that, we received news that made our worst fears come true. Aadit was diagnosed with Autistic Disorder. We had known for a while that he had pretty significant development delays but we had hoped that it was not more than that. For a few weeks after the diagnosis, I immersed myself in research, talking to tons of people, figuring out resources, different kinds of therapies available, trying to come up with a plan for the next year etc. etc. I worked as hard as I could so I would not give myself a free moment to sit down and deal with how I was feeling. Finally, after having major meltdowns a few times over the most trivial things, I realized I could not continue doing what I was doing and I would have to stop and breathe. 
I took some time to remind myself that Aadit would always be Aadit – sweet, affectionate, fun, energetic, spirited, being extremely shy with people as well as cherishing being the center of attention, being a morning person waking up happy every day ready to meet the day with renewed energy, singing all his favorite bollywood songs, learning all the words immediately inspite of not understanding any hindi, dancing his favorite moves, getting totally excited about watching Thomas and LightningMcQueen, enjoying long car drives with his favorite music on, playing for hours and hours with water, knowing exactly where to go in stores to buy new cars or engines, asking me to read book after book to him, running up to me and giving me a big hug every evening as I picked him up from school, standing at the window with his eyes sparkling with excitement watching his dad come back from work and ready to greet him with a loud welcome, loving his raisins and gojiberries and ovaltine and roti and honey! No diagnosis could ever change any of that!
Yes, we would have to deal with his autism and get him all the help and support he needed but it did not have to mean that our entire lives would have to become about just that. Above everything else, he was a 4 year old boy and we would also have to let him be just that and enjoy his childhood without overscheduling him and planning and filling up every moment of his free time just so that we could make up his recommended 40 hrs of therapy. Yes, we'd have to make sure he gets the intervention needed but we'd also have to let him discover how much he was capable of on his own. Yes, we'd have to be his advocates and his biggest supporters but we'd also have to patiently let him discover his own strengths and ultimately be his own advocate.
Along with these reflections, I also gave myself permission to start enjoying my new baby! I had been so preoccupied with what I thought Aadit might be going through that I had felt almost guilty to start bonding with Arnav. I began spending more and more time with him and started indulging in all the joys that a baby brings along. Arnav looked a lot like Aadit to me and in some ways, it was a chance to watch Aadit's babyhood all over again. But he was also very different. He smiled a lot earlier and a lot more often than Aadit. Infact, his first giggle was when he was hardly two months old. Now, he smiles, coos and laughs all the time.  Interestingly enough, his cry too is a lot louder and more demanding than Aadit's ever was, as if reminding me that he is here and needs my attention too – right now! He brightens up with a huge smile each time that I talk to him or make silly faces or funny noises. We've already played games together where he has participated with loud laughter. He loves car drives as much as his brother did but is only happy if someone is sitting right next to him. He loves having people around him all the time – talking to him, holding him, playing with him. He does have his favorites but is ready with a smile for everyone he meets. The person he seems to admire the most is Aadit. He is completely fascinated by him and follows him with his eyes everywhere he goes and watches intently every thing he does. He gives him huge smiles and bursts out laughing each time Aadit says something loudly or jumps or runs. Even if he is crying and suddenly happens to see Aadit around, he forgets for some time that he was crying and starts smiling instead!
On Mother's Day, we decided to walk to the lake nearby and have a lazy and relaxing morning there. Aadit rode his big boy bike on a main street for the very first time! It was delightful to see how happy and proud this achievement seemed to make him! Once we were at the lake, Aadit and his dad walked to the boat launch to see different boats being detached from the cars towing them and slowly floating off into the water. This is one of Aadit's favorite activities and he can sit there and simply watch for hours. I sat on a bench close by holding Arnav and feeding him his bottle of milk. He gulped it down soon enough and fell fast asleep in my arms. There was no place to lay him down so it gave me an excuse to just sit there holding him and doing nothing else. I felt a strong sense of calm, something I had not felt in a while – watching Arnav blissfully sleeping in the sun and Aadit peacefully sitting with his dad watching boats. And then as I looked around me, I saw another sight that just filled my heart with joy and hope! There was Aadit's bike resting gently against Arnav's stroller! That simple picture spoke an entire novel to me! This was just the beginning for my sons – beginning of their amazing journeys! And I felt so lucky and blessed that I had front row tickets to watch them grow – grow as individuals and grow as brothers!!
"I want Arnav" – I think that's going to be my mantra of hope from now on for each of those moments where I start to worry about Aadit. I will say it to myself quietly, take a deep breath and know that he is going to be just fine!