Indian Halloween Costumes for Girls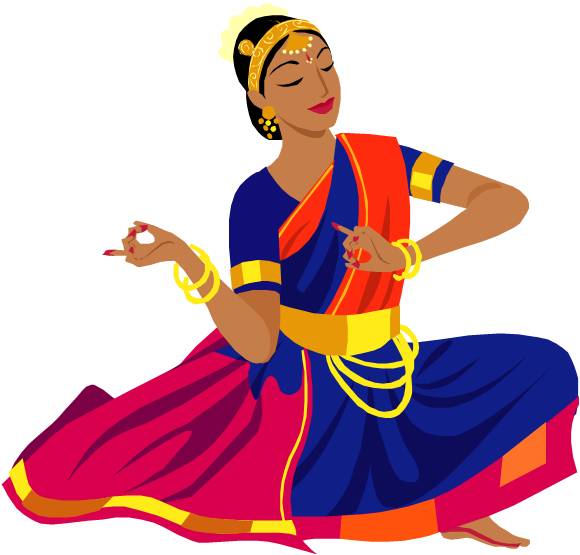 Indian Halloween Costumes for girls? Looking for Indian Fancy Dress ideas for girls? Below is a list of ideas that steer off the princess only track. Let us know your ideas and feedback on Indian Halloween costumes for girls.
Indian Tribal Costume: How is this for a geography lesson? Dress up your little one in all your costume jewelry finery, a flowing skirt and veil. Arm her with musical instruments or instruments from da. How about a pained urn (Rajastani style) or an Indian decorated bag to collect the candy? You can choose a tribe or a region close to yoru heart, or just around a place you have heard about. For those not from India, Rajastani or Gujarati tribal costumes or costumes from Nagaland may be some ideas to explore.
Indian Dancers:  There are just so many choices: Model after a traditional bharatnatyam dancer or a kathak dancer or oddissi dancer or add gorgeous masks for kuchipudi dancers. You can also pick a tribal dancer from an area you know about. Wikipedia has good information on these dances and their dresses.  Makeup – eye makeyp which kids love are a great part of these costumes, so girls may love it. If you are not able to find Bharatnatyam dance costumes, Kathak costumes (a salwar kameez with a gorgeous belt) or tights and a kurta top with a belt decorated by your girls may be a hit. Plan lots of jewelry, a head dress maybe made by your kids and makeup to build the mood.  Or make a Rajastani tribal dancer with a flowing skirt, lots of colored bangles (or sillybandz) and head veil and makeup.
Snake: Ok, bear with me for a moment. Snakes are a part of Indian culture and folklore, they are scary, and kids know about them, so why not? Dress your girl Nageena style in a snake outfit and show her Sridevi videos on youtube to inspire!
Old lady: Add lots of white powder on the hair, add clear glasses, a walking stick, saris or a traditional Indian dress and dress your daughter as an old lady from your part of India.
Politician: Indira Gandhi anyone? The US has not had a woman head of state but India did. Inspire your daughter by dressing her as Indira Gandhi or other politicians. Discuss this fact with your child to talk about Indian progress and dispell stereotypes.
Rakshasi/ Demoness: Why go with the American demoness? Add a new scary twist to that standard halloween costume for kids – demonesses and monsters by adding traditional rakshahi touches from old Indian books or epics.
Bollywood Stars: If Hannah Montana is in as a halloween costume for girls, then why not your favorite Bollywoood star? Recreate costumes with jewelry and colorful clothes, play Indian dance music on Halloween day to recreate the mood.
Scientists/Astronauts/ Doctors: Choose a famous Indian you like and dress your girl in an 'Indian' outft after these professions, busting Indian Halloween costume stereotypes.
Indian Fruit Seller: Quiz your girl about what she remembers from her trip back home, if she has been to India – the fruitseller ? or the shop keeper? Dress her up as one she remembers and found to be sufficiently different.
And if all else fails, there is the princess….
These are just some ideas for Halloween costumes for girls with an Indian touch. Have you tried any? Please let us know your ideas for Indian Fancy Dress costume ideas for Halloween!
Here are some ideas on multicultural halloween costume ideas for kids and adults and some Indian Halloween costume ideas for boys.
Last 5 posts by Bloggermoms