Indian Independence Day Celebrations 2010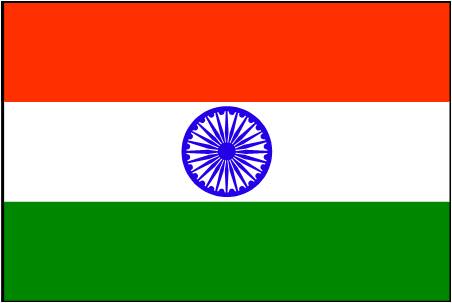 Indian Independence Day celebrations in India will mean parades, flag hoisting, speeches, or a simple holiday to remember the sacrifices made for our independence and the rights and responsibilities it brought us. And maybe even screenings of 'Gandhi' – do they still do that in India? 15th August 2010 is around the corner.
For those of us outside the country, celebration is a little more complex. Some of us feel shy about celebrating Indian independence in another country. But why? When the values are the same – democracy, freedom – why not talk about it? New York has an Indian Independence Day parade but in many other places celebrations are low key or nonexistent. Be the change you want to see in the world, as Gandhi said, and celebrate 15th of August this year with some aplomb.
Celebrating Indian Independence Day 2010 in the US or in a foreign country? Here are some ideas:
Have an Independence Day celebration at your home or local park: Get some friends together (not necessarily Indian) and go on an Indian theme. Indian clothes, Indian snacks, Indian music and maybe a game or two around India.
Research Independence Day with your child: We don't mean a stern lecture on behaving in a way your classmates don't behave. Not at all. Have you talked to your kids about our freedom struggle? What India means to him or her? Talk about our childhoods, the freedoms, the travails. Highlight the common themes, and then the differences.
Talk about Indian Values: What does Indian independence stand for? How are our values different that the US (or the country you are living in)? Use this occasion to open conversation and get your kids thinking. Discuss Gandhi and how we saw him versus how the US and the world see him. Discuss your favorite freedom fighter.
Play an Indian Game: remember Kabaddi or Kho Kho? How about an Indian fancy dress for kids of all countries or Indian game around trivia?
Make a collage of Indian images with your preschooler and his or her friends
An Indian Movie night for the kids and their friends and of course, for the adults
Speak to your kids class or take in Indian snacks on occasion of our Independence day. Here is a recipe for a snack on Indian independence day.
And if nothing else, chill out with friends who can share old memories and go out for an Indian meal – just make it an occasion so that the kids remember.
Happy Independence day celebrations!
Last 5 posts by Bloggermoms