Lactose Intolerant Kids School Lunch Ideas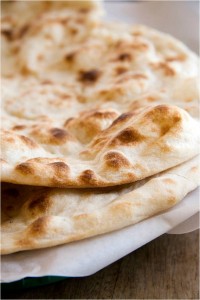 Lactose intolerance in kids? Here are some school lunch ideas for lactose intolerant kids that might work. Of course, you should check with your doctor to make sure these are OK for your kids.
LUNCH IDEAS FOR LACTOSE INTOLERANT KIDS
Pita spread with hummus and stuffed with boiled chicken and herbs,  a combination of favorite veggies like chopped cucumber and tomatoes
Stuffed paranthas
Roti/parantha/tortilla wrap with chopped lettuce/cold cuts
Quick Chow Mein – with vegetables, chicken etc
Bread warmed with olive oil (if butter is not allowed) and folded over filling in a triangle sandwich
Tiranga sandwich – just avoid the cheese and paneer stuffing
Pasta with tomato sauce
Rice and beans
Mixed fried rice
Please add to our list of suggestions for lactose intolerant kids! We would love to hear from you.
Last 5 posts by Khushi