Mama's Day out!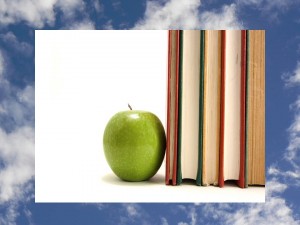 It was the perfect day to be with my loved son. I took a day off and decided to give him 100% attention. Since he is the second one I always tend to have guilt feeling that he never gets 100% of me. He always has to share everything; and that's what is best for his skill set too. Still to combat that guilt I decide to just take day off and spend with him one day and spend another with my daughter alone. I am so thankful that I could take such days off and I'm so grateful for having two beautiful, healthy and smart kids. I always love to just sit back and just keep admiring my kids from a distance; it gives me immense satisfaction. Both of them are so full of giggles, contagious happiness & pure bliss.
Ok, so back to a day with my son who is just 20 months old. Biggest worry about him is does he really consume any food/milk that has been reported out of his day care. So I was determined to see whether he can actually eat/drink/sleep on time with me too. Usually on weekends with the entire family he is more focused in running around his sister, or just doing anything else than seating still at one place for food or such. Today we waived off my hubby & his sister to school. Then we lazily came inside did our morning rituals and we sat for our breakfast. Indeed he was interested having that one on one conversation around the breakfast table, what a surprise! I have practically never seen him eating oatmeal so willingly. Hurray it's worth it! After breakfast we chased each other in the backyard for a while; it was so much fun to follow his lead. He had so much to show me & was thoroughly surprised that how come mamma does not keep rushing inside the home for cooking or cleaning or doing some adult chores. Weather is perfect. Cool breeze and morning sun makes that moment even more enjoyable.
Then we rushed to the library after his milk. There he totally surprised me in the story time. He is definitely not a shy baby that I know but he showed me that he cannot be bullied either. When some kid tried to snatch a toy from him he did not let his possessions go. And when he knew that it is not worth the fight for the bully being too big for him; he would keep an eye on that toy and as soon as that kid leave the toy he would go running & capture it! I was so thrilled with his thriving social skills. He was gentle with small babies & kept repeating the word baby for the entire time in library. He was very quick in running & grabbing the rolled out rings for the little one who was barely seating at one place. Then he encouraged one crawler to come cross the tunnel & literally clapped his hand when that little dude was successful. My little baby is growing so fast; now he is calling others as babies.
Lately one of my friends whose son is of my son's age asked, "Oh he doesn't' speak much; have you considered showing him youtube so that he would catch up on poems and such?" To which my response was that first of all I feel he doesn't need any screen time at this age and his babbling is the only last sign of his babyhood. He being my last baby; I'm in no hurry for him to start reciting poems & forget about the babyhood yet. So I would rather enjoy his "bapunna" for open, "muu" for moon & also for cow (one needs to be in the context to understand what he is trying to say of course) and "papus" for the diaper & so many silly words that only a mom can understand and I am pretty happy to be at that place.
After library we came home for nice lunch; which he enjoyed thoroughly with lots of rhymes sung by me! And I didn't have to worry about my vocal skills; he truly appreciated my silly actions and my totally off-bit tunes. He was a happy clad with full tummy; so wondered off to play in his room while I finished my cooking, lunch and cleaning. Later he got really sleepy so we two snuggled together and had a long nap. It is such a bliss to take a nap in such cold weather. Especially when my nose was buried in his soft hair enjoying his baby smell & his fingers tightly holding onto my hands; instead of dozing off I just keep admiring his content, secured, loved posture. Thank you universe, thank you for everything that we have at this moment, thank you!
Last 5 posts by Ketaki