Mom in Question – Tacy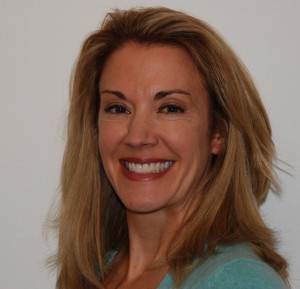 Tell us a little bit about raising kids in England – how is it different from the US? What surprised you?
 I have actually found that it is very similar.  With the moms I've gotten to know in the UK, we all seem to share the same concerns whether it be ensuring proper nutrition and adequate exercise, socialization with other children, or meeting physical and emotional milestones.  We all have dreams and aspirations for our children.  I have had to get use to some different terminology that is for certain – nappies (diapers), rubbish (garbage), sweeties (candy).  My biggest surprise is that both of my children have a British accent in spite of my strong southern accent!       
 Do you find raising a girl and a boy is different?
 I do find raising a girl is much different from raising a boy.  Not only do you have to learn how to deal with different personalities and temperaments but different thought processes as well.  As for discipline, I try to be consistent, but what works for one often doesn't work for the other.  It is definitely a learning process.    
 Another difference I've noted is that my daughter is the messy one of the two – walks in the door and leaves a trail of shoes, socks and coat behind her. I see myself dealing with this issue well into her teen years!          
 Describe your journey to entrepreneurship. Why did you decide to join LiveLong Wellness as a nutrition & wellness advisor?
 I have always had entrepreneurial pursuits, but could never find that thing that made me willing to change course from a career that I had invested so much of my time in for many years.  However, when we moved to the UK, I found out I was pregnant with my second child and at that point made the decision to leave the corporate world so that I could spend more time with my kids.  It was one of the best decisions I ever made as it allowed me to fully embrace motherhood without having the added stress of meeting deadlines and other work commitments. 
 I knew at some point that I would want to work again, but I knew it had to be something that felt more meaningful to me – and give me the time freedom to work from home and be close to the kids.  I have had a personal interest in health and nutrition since losing my father to heart disease in 1991.  After having my second child in 2009, I decided to pursue my passion in the wellness industry – and work on my own terms so that I could be home for my kids. 
 I found what I was looking for with LiveLong Wellness, founded by Sarah Thomssen, and her alignment with Dr. Christiane Northrup as part of Team Northrup. I joined the team as a nutrition and wellness advisor.  This is definitely a career change for me, and being able to help others achieve their health & fitness goals while maintaining family balance is a dream realized.    
 For many moms, taking the first step is the hardest. How did you do it?
 Taking the first step can be a leap of faith, and that's part of what I liked about it.  There are so many factors that stop us from pursuing an entrepreneurial venture – money and fear are probably the two biggest show stoppers.  In many instances, the upfront investment is too much.  Or even if you have the money, the fear of failing is enough to stop you in your tracks.  So for me, I needed something that required little upfront costs, provided a service, programs, and a product partner that helped me to improve the lives of others, and that had a residual income stream so I wouldn't be locked into working all the time.  As for the fear of failure, I figure that only way I will fail is if I quit.    
 How does it feel to be back in the workforce after a break?
 It feels so great to be back in the workforce and doing something that feels more meaningful to me than my corporate job did.  I am energized by the things I am learning, the people I am meeting and most importantly seeing myself developing into the person I want to be – someone who strives toward their optimal health and inspires others to do same. 
 What are some of the challenges you are facing as an entrepreneur?
 My biggest challenge is trying to do too much at once and expecting immediate results.  I have to remind myself to just be steady and consistent and that the little things I do each day will attribute to my success down the road. 
What are some of your interests outside of work?
Mostly, I enjoy spending time with my family, running, reading, and cooking.   I ran the London Marathon (my first marathon) last April and had an amazing experience.  I am currently training for a couple of half marathons in the upcoming months.
Last 5 posts by Khushi