Mom-in-Question: Tiyash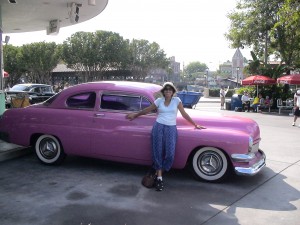 Snapshot:
Name: Tiyash
Occupation: Mom, Management Consultant, Engineer, Entrepreneur
Kids: Two boys 3 and 7 months
Born and brought up: Kolkata and Delhi, India
Countries lived in: India and United States (In US for 9 years)
Cultures that influence my life: Bengali, Indian, American
What were some of the most interesting things you found about living and working here in the US?
I loved the sense of space and abundance in the US, the greenery, the openness, the ability to drive long distances with relative ease. At that time – in 2000- the states had optimism, a sense of freedom, confidence and even a tinge of arrogance – I liked it. As for working, I liked working with people from all around the world under one roof.
What surprised you about your birth experience here in US?
The number of decisions I had to make and all the things I had to buy for the baby.
Do you think that being a mommy changed you as a person?  If yes, what would you say are the changes? 
Being a mom made me less judgemental, especially about kids and parents. It made me focus on other aspects of life beyond my career. It made me more confident though I can never exactly reason why.
Being away from your home country and families, do you think that your husband's role has changed (from what it would have been traditionally) in raising your kids?  If yes, how? 
I think both of us are now doing more for our kids ourselves that we would in India. I think he would have been less involved in the daily chores that come with the kids, but I think even I would have been less involved there. But I do think his importance as a role model is more here than in India, as my kids get to see less of family on a day to day basis.
What makes life interesting when raising multi cultural kids?
Balancing traditions. On the positive side, I love celebrating and melding two or more cultures. I like new languages, new celebrations, new customs, and new home remedies. How much of the new country and its ways do I adopt in what are some of the most important decisions I'll ever make? How much should I protect my child and do I need to?
Festivals you celebrate? 
Durga Puja, Diwali, Christmas, New Year, from this year, Easter Bunny arrival J, Halloween, Lakshmi Puja, Saraswati Puja.
What are some of the biggest pluses and minuses of being a stay at home?
Plus- I get quantity time with the children and get to see their minor milestones along with some of the major ones.
Minus – Being with kids all the time does become tedious, especially with all the household chores. Making time for myself is tough, and very important.
If a babysitter fairy came around and gave you a guilt-free, care-free afternoon and evening, how would you choose to spend it?
Go to a cafe with a great book, browse a good library or book store on my own. Maybe if the baby sitter fairy gives me an allowance, get a massage.
Three things you would do to change the world?
Stop climate change.
Tap solar power to its fullest.
Invent a vehicle that goes from country to country for 5$ in 5 hrs.
Fun activity you do with kids?
Read, cuddle, walk.
Fun activity you do for yourself?
Read and blog. Watch TV shows online while nursing. I just finished reading 'Bento Box in the Heartland' by Linda Furiya and liked it. 
Last 5 posts by rajvi