Multicultural Halloween Costumes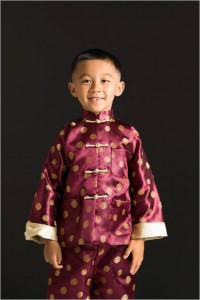 Multicultural Halloween Costumes are a good geography and cultural lesson for kids and adults alike, but they are also great ways to act out and identify with traditions and cultures that are part of you. Sometimes they are also surprisingly cheap and let you use those mementos you bought on a vacation or were gifted by your friend and never got to use. Multicultural Halloween costume ideas for kids allow them to explore the world, assume new identifies and be a little different from the run of the mill movie and cartoon characters that everyone moves towards.
Below is a set of idea generating tools that will get you thinking on ways to capture your culture or a culture you like in your Halloween costumes:
Traditional Dress: This is the easy one. Pick a country, look up traditional dresses, sometimes different for different regions, age or even stage in history
Cultural Icons: For Indians, it may be a Bollywood star, for Americans, the cowboy. Choose a cultural or historical icon and modify to suit your taste.
Traditional Sports : Because these come with traditional outfits and tools, they often make good Halloween costumes
From News: Use Google news to find the latest movers and shakers that fit your dress up mood.
Paintings or other arts: Music, dance, art and paintings offer a rich portfolio of costumes to choose from. Explore paintings you may have at home or musical instruments you may have heard from a region to build a costume from a particular culture.
Warriors: Traditional warriors from any country often offer fantastic and scary ways to dress up for Halloween
Professions: Flick through old albums or your memory to come up with dresses that reflect particular professions in your country of choice. From farmers, chefs, merchants, dancers – options abound.
Demons: Google demons by culture and enjoy the scares!
Do share your ideas on creating multicultural costumes for halloween or on just fancy dress costumes from different cultures in the comments!
Here are some Indian Halloween costume ideas for boys and some Halloween Costume ideas from India for girls.
Last 5 posts by Bloggermoms