My journey of writing … to publishing – Emotions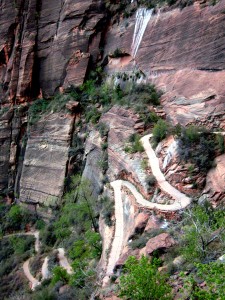 Last week I began posting on my journey of writing and publishing, focusing on inspirations. This week I am sharing the emotional aspect of my journey.
I had written (essays and poetry) since I was little, but I clearly recall the first time I felt compelled to write some semblance of fiction. It was early 2001 –  a few months after I had moved to Seattle and joined a large architectural firm, in a rather humble capacity. I was drafting technical drawings on these little retail projects, and although I was a newbie on the construction/technical side, I was picking up fast. My advanced expertise in environmental psychology was not yet being leveraged in the firm and in my work, and I was rather bored; my creative side was not being adequately accessed. I found myself finishing up the work before expected, and waiting around for the next task, which the manager of our team (and later, one of my best friends), was to assign to me. It was on one such afternoon, waiting around in a half-empty office, when I opened up a Word file and began writing –  my first short story. I wanted to write about the adult world, but from the perspective of a child – stories often untold and voices often unheard. Thus, The Goddess was born. I recall a feeling of such exhilaration … and also empowerment … there, I had said it! Yet there was also an intense privacy; I was terribly shy about my little story, and never showed it to anyone until several years later. It was my little secret, my private indulgence, which no one could supervise, and no one could alter.
In the next couple of years I wrote one more story, in the same clandestine fashion, still testing  my abilities to envision a small plot, build characters, and narrate their perspective with emotion and believability. The stories were simple, and there was still no common thread to them yet, other than that they both  represented female protagonists. In 2004, I also participated in an international essay competition for young architects (which received about 200 submissions from all over the world), and after two rigorous rounds of entries and eliminations, quite unbelievably, I was pronounced the first prize winner.  It was the eve of my 30th birthday, and the feeling was indescribable – my writing was all over the internet, and the prize included a publication of the essay in the next annual edition of the Almanac of Architecture and Design!
Later that year I separated from my husband. It was during the separation and divorce, that I pulled out all the stops on my writing. For a year, it was only poetry; I would wake up with lines in my head, unable to sleep. Perhaps poetry was the right medium for the complexity, the gut-wrenching sadness, the isolation, and also the liberation I experienced. Over the course of 2005, I wrote eleven poems, loosely collected under the title Limestone Diary. I also wrote one short story: This Day of Thanksgiving. These writings definitely played a significant cathartic role, along with providing creative expression, which I have since come to see as the highest form of healing and integration one can ever experience. (Much later, in 2007, 2008 and 2009, I wrote and performed in Yoni ki Baat, and the transformative effect of writing became fully clear to me.)
The next phase of writing came with clearer intention, when I jumped off my corporate career in mid-2008. Just before I made this move, our studio in the firm had an introspective retreat, in which we used a little book titled Rules of the Red Rubber Ball. In it, there were some questions we had to ask ourselves; one was: what would you do for free? I didn't even have to blink; my answer was: write. In late 2008, as I fumbled my way through various creative muses and began to redesign my life, writing came the most naturally. This is when I was urged by a friend to write on Bloggermoms, and in spite of not being a mother, I began to write here. For the first time, I was writing for a regular, repeat, and special audience. I was elated – I remember how thrilling it was to see the very first comments in response to my posts here. The interactivity of blogging quickly creates a community, my most favorite part of being here. What a great way to connect with so many people! Reading my writings on Bloggermoms, a local Seattle non-profit asked me to do some publicity writing for their annual event; they wanted the personal, evocative voice of a community member, not one of a distant journalist, and apparently, my writings on this site conveyed what they were looking for! By the time 2008 was over, I had also come up with 7 more story ideas, all around different experiences and faces of womanhood, and completed writing five drafts.
During the year of 2009, a very close family friend whom I had called "mashi" (auntie) all my life, and who was an eminent literary critic and author in India, began to read my blog posts. She was delighted with them, and asked to read more of my work. I couldn't believe mashi was so interested in my writing, and despite my shyness, I sent her a few of my stories. She gave me feedback, and told me I should think about publishing! I didn't take her seriously, though the thought was exciting. So far, I had been writing for creative expression, for the sheer joy it afforded … how and where was I to publish?  But because a person of mashi's caliber was encouraging me, I began to collect the stories loosely under a working title: The Goddess and other Stories. When I told mashi this, she urged me to think up a stronger title. "A title is very important," she said, "it must draw your readers in." At the time, she herself was working, day and night, on one of her most impressive works, and even asked me input on her title for the book.
In September 2009, when JW and I were on a road trip, I received the shocking news that mashi was no more. At the age of 72, as she waited at Hyderabad airport for her flight to New Delhi for her book's release the next day, she quietly passed away in the waiting area. I was struck with bouts of indescribable grief for days and weeks on end, not knowing how to accept that someone so dear to me had simply signed-off like that. I had been close to her since I was 7, but most recently, she had also been the one to know me most intimately – through my writings, and as a mentor of my creativity. As I stumbled through the stages of grief, mashi's voice became stronger in her absence, "Write, Tana, write! Publish!" I realized then, what I had to do. Someday, I had to finish and publish my humble little collection, and dedicate it to mashi's memory.
Then, as 2010 turned,  "someday" became NOW. I had just devoured Seth Godin's Linchpin, the thesis of which is that you are not an artist until your work is offered as a gift to touch and move others. (On a lighter note, I also saw Three Idiots – TWICE – in the theater!) So, it is with this compelling (spiritual) drive, love and dedication, that I finished my book. On some days, when fear and anxiety do their usual thing and rear their nasty heads, pestering me with questions like … why are you doing this, who will read your work … I tell myself, what could I have to lose? I am simply sharing my creative expression with others,  because I must, because it is a gift, because it gives me joy. And about the rest, well, AALL IZZ WELL!
I am excited to report, that my preview copy is being manufactured as we speak, and after one final review, Ten Avatars will be ready for the public!
Last 5 posts by Shahana Dattagupta