My journey of writing … to publishing – Inspirations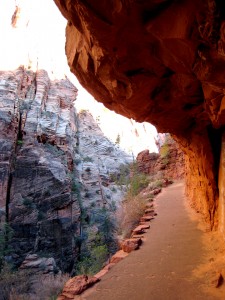 Since I was a little girl, I loved to express myself, and share with others. With words, with music, with paints. I also came to love what I now call "synaesthesia* in creative expressions – where story meets architecture and architecture meets music; the poem as a painting of words; the building as a story, a keeper of secrets; music and sculpture; sketch and prose; cooking and lovemaking.
Writing, however, eventually surfaced as a central form of expression that helped me integrate across all creative expressions. For one, it could be done anywhere anytime. Very, very few tools were required. It could easily be shared with others should one choose to do so. And besides, I was in love with languages – over my lifetime I had learned (and been fluent in) Bengali (mother-tongue), Tamil, Telugu, German, Sanskrit, Hindi, and of course, English. As I began to read more and more, English became a natural choice for the written expression … but I have to say, I also fell in love with English. So many idiosyncrasies, so erratic, so many world forms, and from a patriotic angle, an odd unifier of impossibly diverse India.
There was the additional inspiration of amazing works of Indian authors in English. I remember that the first book that truly moved me was The God of Small Things
. I don't know if it was because Arundhati Roy was an architect like me, from School of Planning and Architecture (SPA) like me, and had acted in an obscure film "In which Annie Gives it Those Ones," which chronicled the bizarre life of an architecture student at SPA, like mine, and was an unknown writer when she wrote the book (like me now!). Her writing stirred something deep in me that I hadn't fully identified then – perhaps an emotional calling to express a child's perspective, a bold mix of innocence and irreverence.
While I did read Vikram Seth and Salman Rushdie and Amitava Ghosh …  the next time I was moved again that powerfully was by another unknown woman – Jhumpa Lahiri. Interpreter of Maladies
 stirred and peeled another layer, the one of strange, multicultural experiences. Having been born in America, raised all over (southern and northern) India, lived in Germany and back in the US, I frequently asked, what is my identity, really? (Much later, I began considering a process of "dis-identification" – i.e. no attachment to any particular identity, save that of humanity.)
Finally, the book that moved me to open the last and scariest frontier, was by yet another woman, perhaps fittingly matching  my identity (d)evolution, not of Indian origin – Elizabeth Gilbert. Eat, Pray, Love: One Woman's Search for Everything Across Italy, India and Indonesia
 was so staggeringly evocative, and so closely mirrored and paralleled the journey I was taking in my post-divorce life (although the particulars looked different), that it forced me to consider writing more seriously.
My very first book, a humble little offering titled Ten Avatars, is nearing publication, with expected availability in mid-March. In my next post, I hope to share more about the writing journey!
*Synaesthesia: a sensation produced in one modality when a stimulus is applied to another modality, as when the hearing of a certain sound induces the visualization of a certain color
Last 5 posts by Shahana Dattagupta