Office Diwali Party and Celebrating Diwali at work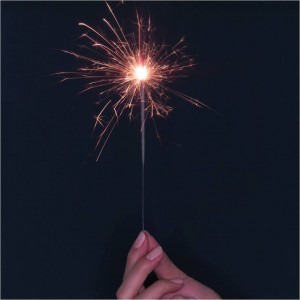 Celebrating Diwali at work? Diwali 2011 is around the corner! In this economy, who does not need some prosperity in the office. Diwali is the celebration of a new start, of prosperity, honoring friends and family. So whether you are having an office Diwali party or a quieter celebration of your own, below are some ideas to think about. Do add your own, we would love to hear from you! Bel0w are ideas for both an office party and a personal celebration.
PERSONAL DIWALI CELEBRATION AT WORK
If your diwali celebration at work is more of a personal event, you can think about clearing and decorating your cube as suggested in our post about celebrating diwali in the office. In addition to the ideas there, you can bring in photos from your home or your kids celebrating Diwali and put them up in your cube or office for the day. They can be great conversation starters, and more importantly create a festive mood.
Bring in some dry fruits or the gold and silver coin candies to hand out the people who come to your cube or office that day.
Since it is more about your personal celebrations, dont feel shy to wear a Diwali specific item or a screensaver (if your office rules permit) or cube decorations.
DIWALI PARTY AT WORK
As workplaces in the US are becoming more multicultural, many workplaces or associations within workplaces are trying to celebrate diwali and other multicultural festivals.
Note before we start: When celebrating at work, there are many things to remember. Sensitivity to your coworkers is one. Second is remembering concerns and restrictions around allergies, fire safety, building rules. Please check all of this from preventing the event from deteriorating into a mish mash of hurt emotions or reprimands. Remember to consider safety first and all building rules before lighting diyas at work! Unlit diyas work just as well.
Ideas to celebrate diwali at work:
Take beautiful Indian tablecloths or bed sheets to cover the tables in your cafetaria or office venue.
Create centerpieces by using unlit decorated diyas, empty containers of firecrackers, dry fruits and nuts. Dont light the diyas unless allowed by the office and then too carefully. Or create traditional rangoli or rangoli with colored rice.
Use traditional Indian flowers like marigold to decorate.
Print out traditional diwali images for a collage for your notice board.
Play some bollywood or other Indian music and if allowed. Some offices actually get people to teach bollywood dancing!
Serve Indian food, or sweets or just deserts, dry fruits, snacks (such as pita chips)
Have dishes of gold and silver coin chocolates to take away
Read up on Diwali traditions and reasons, and be ready to explain to all the people who show up.
Serve a cake with firecracker candles (if allowed by building people and HR)
Play a slideshow of Diwali images on TV
If its a large party, you can call a henna artist in for the event.
What are your ideas on celebrating Diwali at work? Please share here so that we can build a resource! Trepidations about celebrating diwali at work? Read about Khushi's ambivalence about celebrating diwali at work and share your thoughts.
Be safe!!! Also, for other ideas on celebrating Diwali, and one with ideas for celebrating diwali with children.
Last 5 posts by Khushi