Old year resolutions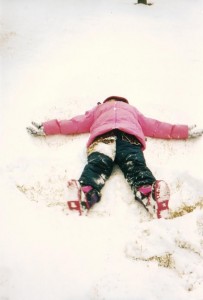 2009 was not a slow year. It was not even a bad year. But somehow I am glad that its over. Maybe it was the economy. Maybe it was because I dont like the piles of disorganized stuff in my house. Or the many milestones I set for myself and did not meet. But my mind seems to be rushing off to new years day with a eagerness I have never felt. So I thought, hey, slow down. Its the holidays. My husband is home, my parents are visiting. Can I make it count? Can I make myself turnaround and think positively about the year?
I am looking forward to starting off my new year as always, thinking in the back of my mind for resolutions I will make, and that 2010 will be THE year of my life when I achieve all resolutions. But I thought, why not make some old ryear resolutions? Things I can do now to turn myself around, and ready myself for the new one.
SO I came up with my old year resolutions.
Throw out 50 old things. These could be old thoughts, old feelings, old unmatched earrings, collection of stale potpourri I plan to freshen some day. But they will have to be things I can write down and have made a conscious decision to let go.
Start working out – work out four times these last 11 days – maybe take a walk, or do some exercise
Get my bathtub tap repaired (this has been due for a long time, I only use my shower but would love a bath sometimes)
Do yoga or art two days with each of my sons
Meditate for 2 mins every day – it sounds ridiculous, I know, but I think I will feel better because of what it will do for me
Go for coffee with a friend
See a movie with my husband
Decide on a filing system for my papers ( I think this one will be the most difficult to achieve)
Get one spa service like a haircut
Only surf the internet when I want to do something – ie. no idle surfing.
What do you think? Do you have any old year resolutions?
Last 5 posts by Khushi