Poila Baisakh 2010 or Shubho Nobo Borsho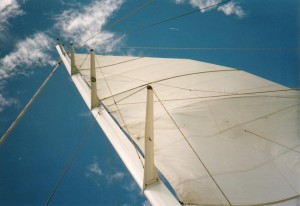 Poila Baisakh or Nobo Borsho is the Bengali new year. In 2010 the date for Poila Baisakh or Nobo Borsho is April 15.Poila Baisakh is the first day of the month of Baisakh, which is the first month of the Bengali calendar.
For most Bengalis,traditionally,  it is a day to connect and wish friends and family. Its a day to start new initiatives. Since Nobo Borsho means new beginings, usually people wear new clothes that day and try to start things anew. There are  Pujo's of Goddess Lakshmi and Lord Ganesh. Shop keepers start fresh account books that day (Haal Khata) and buyers are often encouraged to visit their regular stores to make purchases. Sometimes, shopkeepers superstitiously trying to get good sales on day one of the year,  tell buyers to pay less on days before Nobo Borsho and make up the difference on that day.
For a Bengali like myself, Poila Baisakh or Nobo Borsho means a second take on new year. So if I am behind on resolutions, here is another day to get a fresh start on my resolutions. So in essence it is New Year part deux. (And in case you are celebrating Vishu, the new year in Kerala, you can read Pry's post on Vishu here)
Traditionally Nobo Borsho meant calls and wishes to and from all extended family and friends. I would get to speak to every person who touched my small world as a child, many with whom I would probably speak to or interact just twice a year. For Poila Baisakh and for Bijoya, which follows Durga Puja. And now – well there is always Facebook.  Last year, Facebook and Orkut brought it alive for me with Shubho noboborsho status updates from 'friends'.
And this year, to celebrate Nobo Borsho in the US,
I am relooking at my resolutions.
Throwing out old clutter
Starting something (have not decided what) new
Updated Facebook
And of course, wishing everyone Shubho Noboborsho
And from last year, here is a Nobo Borsho Special recipe by Sarmila.
More on Baisakhi and other new year celebrations here.
Last 5 posts by Khushi