Romance…after Twins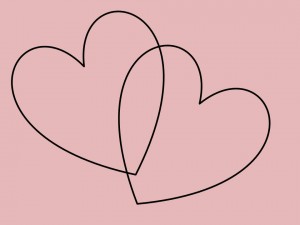 It's not easy raising children, especially two at a time… When I got pregnant and found out that we were having TWINS…I freaked out!! But, in a few weeks it sunk in that we were going to be parents of multiples. We studied books on how to take care of 2 babies. While we trained for what was sure to be one of the greatest races of our lives, nobody taught us to train for the inevitable strain that those little ones would put on our marriage. Having twins is a blessing, but it's also very stressful. It's double the diapers, double the laundry, nursing 2 kids at the same time, and ofcourse the regular household chores. And being totally sleep deprived didn't help either. So initially, I found myself taking my stress out on my spouse. But I knew that if I allowed that strain to persist, our marriage would suffer. I took an interest in reading all those cheesy articles on 'relationships' and 'how to bring back romance after kids' in magazines and books. And some of those had some good advice (which we probably know of, but forget to practice). Here are a few simple ones which I liked ;
Thanking each other
Praise each other, encourage and complement one another. Everybody loves to be praised. We are so quick to praise our kids, but slower to praise our spouse. And most often just take each other for granted. Thanking each other for 'taking the trash out' or preparing a 'delicious meal' is often overlooked, but would be much appreciated.
Letting little things pass
When you see those dirty diapers Dad left on the floor, resist the urge to flog him with your words. When Mom just didn't have time to make the bed today, look the other way. Don't criticize and don't tear each other down. Save your words for times when they are really necessary, not for the little irritations in life
Not blaming the spouse for your choices
 I decided to quit my job to take care of the kids. It was my decision. But as the months rolled by, I started getting a little frustrated with 'just being a mom'. And when my husband got back from work, I would start venting out on him . He had never asked me to stay at home in the first place, so why was I being so nasty towards him for 'sacrificing' my life for the family. Luckily, I realised this sooner and started cultivating some other hobbies like painting and reading in my free time. And now that the boys are 3yrs old, and have started going to preschool, I get some more time to go grocery shopping alone or meet up with my girlfriends at the mall or catch a matinee show with them. I am also thinking of working part time…let's see how that goes…
Taking care of yourself
After my twin pregnancy, I was completely 'shapeless'… carrying a total of 14 pounds, had made my belly stretch to it's limit. So when the kids turned a year old, I decided to do something about it…and modified my diet to loose some weight, running after the kids all day also helped in loosing a few pounds. Also, I started 'dressing up' and putting make up on again….which I had stopped doing. This made me feel good about myself , helped me with my self esteem and made me more confident about my relationship.
Maintaining physical contact
 With kids in the house, we hardly get to spend the same amount of time talking one on one. But, it's important to show affection and letting your husband/wife know that you love him/her. Kiss and hug as much as possible. Not only is it vital for you, it's also important for the kids see your love for each other.
Spending quality time together (without kids)
 Schedule a babysitter once in a while, or ask your in-laws/mother or friends to watch the kids and plan an evening/day out and do activities that you both enjoyed before you had kids…like going to a museum or theatre , watching a movie, eating dinner out, or just having fun.
Becoming parents can change the concept of 'romance' in a relationship, and how we cope with these changes can make a big difference in getting even more deeply connected as a couple. No, we won't have the same freedom that we used to have, but we can enjoy many exciting pleasures that we would never have been able to without a family. Please feel free to write in your suggestions or views on this subject.
Wishing you all a very Happy Valentine's Day!
Last 5 posts by Yasmin