Summer Tip and a touch of spa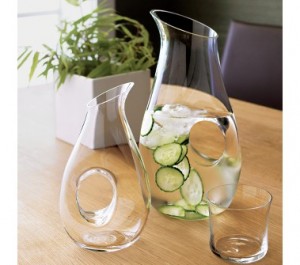 For a touch of spa in your weekend or week, peel and slice some cucumbers or lemons or oranges and put them out in a transparent pitcher with ice and water. You can do this when friends are over for a classy, cool touch or just for yourself to force yourself to exhale on a hot day.
This pitcher is the Ona Pitcher from Crate and Barrel.
Last 5 posts by Dora