The Big Debate – Religiously trying
And I thought being multi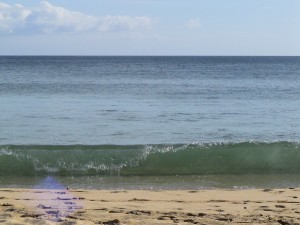 cultural will make me more open minded.
Back in India, I did not consider myself a very religious person. Sure I would celebrate any festival we would get a holiday on, which pretty much included HIndu festivals I knew little about and did nothing on (Valmiki Jayanti?) and Christmas, which I knew lot about and always celebrated with tree and cakes. I crossed myself when we drove by churches and touched my hand to my head and heart when we crossed a mandir. And I believed in prayer, especially before exams and major life events, but even then, I did not consider myself passionate about a religion or a zealot of any kind. I would let any tradition which was not convenient lapse and avoid rituals which seemed a bore.
It seems I have changed.
Confronted with sending the babe to a church preschool, I am perplexed. What if the preschool lays a foundation for wanting to belong to 'Christianity', feeling different from his Hindu parents. What if the little time they spent on prayers and teachings of Jesus, makes him feel more of an outsider. You see when very young I went to a convent myself. I loved it, loved going to church occasionally, so much that even in college I loved attending midnight mass. But I knew that the Christian kids got the good parts in the Christmas plays, and that I was strangely on the outside of something which seemed very special. I even wanted to convert at one point (when I was 8 or 10 I think) and my dad wisely asked me to wait till 16 at which point I did not care any more. Yet, the thing is in India I would not have thought twice about sending the babe to a convent or a Christian boys school. The reason being that even though I was not religious about religion, the influence of Hinduism was all around me. In festivals, in prayers, in parents and in friends.
But here its different. Only some of our friends are Indians and only some of them Hindus. We have not been so religious about going to the mandir every Sunday and getting the babe exposed to the culture. I want to do more in Durga Puja and Kali Puja and Lokkhi puja, but I am a bong and my husband is not, so even our religious festivals tend to differ. So far the babe has loved the pomp and celebrations of the pujas, especially the ones we do at home. He also like to listen to stories about Krishna I tell him.
But his world is still very much dominated by us and our families. Once he goes to school, he will be in a minority. He will learn how the Adam and Eve theory is an alternative explanation for evolution. And he will see huge billboards and TV shows calling him to change his religion. He will realize that churches are great networking opportunities. His friend or favorite teacher will take him to church and ask him about converting. My husband when he was a bachelor here made great friends over football games with a group, only to be invited into a church, where he went, because it seems quite natural in India and asked to convert. And I dont know what effect it will have on the babe. 
What I know is this – many people I know from the last generation who moved here say 25 years back – many of their kids have converted, many are religiously neutral and many are more aware of Hindu culture than I am.
So maybe its an equal chance of each of this happening. What I see other parents doing is – adding visits to the temple and other rituals religiously (sorry, out of other words :)) to their schedules, brainwashing their kids on their culture and even sending them to religious school. Maybe I will add a puja ghar in my home and me more sincere about maintaining it. Maybe I and my husband can make a list of festivals to celebrate to ingrain our culture in him.
And maybe staying in a more diverse, multicultural environment will make me more religious.
Mayeb I will become broad minded enough to think its not about religions but values and respect choices he makes. Maybe I will take heart from what my dad said when I complained to him on this issue – so how does it matter what religion he is from as long as he is happy and good.
What do you think? What do you do to teach your kids religion, or do you?
Some other big debate posts are linked here.
Last 5 posts by Khushi