The Creative Mind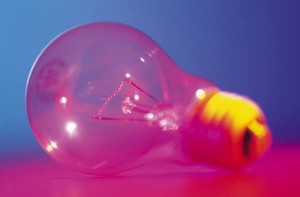 The fixation with academic excellence in Indian families is alarming to say the least. I have been subjected to a countless conversations on how well the children (I'm talking about 3 to 7 year olds here) are doing academically. "Is your child reading yet?" "Can he do 2 digit additions?" "What can be done better?" "Kumon, anyone??"
Now here's my point. I have not met a single kid (and mind you I know a lot of them), that is not smart academically. These days almost every kid is a genius, knows more than their grade level, gets straight As, is the apple of the teacher's eyes. So, in theory, if every kid is an exceptional kid, it means no kid is truly exceptional. 
Now, I'm not undermining the importance of academics. That is given. But the way I look at academics is like a basic, a necessity, a minimum. Kind of like food, shelter and clothing. Each parent must strive to provide the best. There is no arguing that the kid needs to be fed, but it doesn't have to be steak everyday, PB&J is just fine once in a while.
 In this competitive world that we are in, what sets apart a person from the rest can be summed up in one word, 'Creativity'. This is true for every field and not just the arts (which is a common misconception). Every problem has a solution these days; the world is looking for the most creative solutions, new inventions!!! 
I have heard arguments that Indians and Chinese, who are more academically focused, are so successful in western worlds. It is true. We, the highly educated Asian folks are in demand as worker bees to work on the inventions and creations of the western world. But how many inventions of the last century can be credited to Indians? I can't think of any.
 And, I'm no child-expert , but creativity is something that should be instilled right from the formative years. Think 'out of the box' thinking. Let the imagination soar. Make impossibilities possible, even if in make-believe. Something my kids' Montessori teacher always says, and has stuck with me is "Learning doesn't happen just from books." 
I'll even go out on a limb here and suggest that this obsessive take on academic excellence is in some ways stifling the creativity in kids these days. We teach and keep reinforcing over and over that there is just one right answer. But my dear friends, take note that in real life, there isn't just one right answer. 
I'm sure there are others who beg to differ. But whether you agree or not, I'd love to hear your take on this subject.
March 15,2010: After a few months of dwelling on this concept and doing research on the subject, I have written a blog titled 'The Pursuit of Creativity' which includes perspectives from experts on the subject. Hope you find it useful.
Last 5 posts by Neelam Kamdar Bhamani