The Daily Tip off – Holiday Party Idea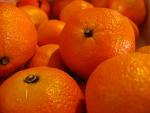 A couple of years ago I threw a holiday party at our house, and in spite of all the arrangements, one of my Russian friends said something was missing – the 'smell' of the holidays.
So he suggested using clementines/ oranges – like they used to on the trees in the olden days. Just cut one up or put a bunch on the table or use a peel in the garbage disposer.
Feels nice.
Last 5 posts by Khushi