The first visit to the OB Gyn in the US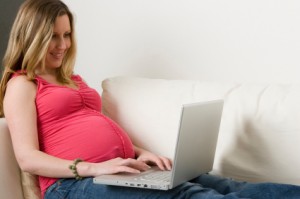 So you think you are pregnant? Or thinking of becoming pregnant? If you are new to the country, one of the first steps would be to find an OB Gynaecologist. Once you have found one, you may be a bit curious or nervous before your first visst. We were, as in India, you dont really visit the doctor every year for a checkup – only for major events. Also, as can be expected, the experience is very different.
Here is what you can expect:
Making the call
When you call to make an appointment, like all doctors offices, be prepared to give some insurance information. The office may also send you a lot of forms in advance of the appointment so that you have the paperwork out of the way when you come.
The office may have an online portal to fill in your insurance information before you reach
Ask your questions like those mentioned in this article to ensure that you are getting what you are looking for in a doctor
If you are pregnant, mention that. Sometimes in demand doctors dont have appointments for yearly checkups available for months, but are open to taking in pregnant patients, since obviously, pregnancies cannot wait
It is pretty normal for the office to say that you dont need to see the doctor for the first 6 weeks, but if you have questions or doubts, do insist.
Ask if need to bring anything for the visit (usually just your insurance card)
What to take to the first appointment to your OB Gyn
Wear comfortable clothes that come off easily
Take your ID and insurance cards
Take a pen and get ready to fill out paperwork including history of you and family, any existing or past conditions, insurance information, other identification (such as your drivers license, ssn etc)
You may want to take some wipes or tissues for use later in the day in case you are not going to be at home
Take a list of questions as you may end up forgetting critical ones up on the doctors table
Book or magazine
What happens:
You spend a lot of time filling paperwork, sitting in the reception and reading the latest issues of pregnancy magazines and other glossies. Ob-gyn's are notoriosly late for appointments, so be ready to wait.
A nurse takes you in, takes your vitals – weight, BP, bloodwork if neccessary, asks you a few mild questions and takes you over to the room where the doctor will see you
The nurse hands you a robe (thats a stretch, an item of attire would be more appropriate) or asks you to undress. Now she may just ask you to undress, and the robe may be on the observation table or behind the door. Undress means take everything off, including undergarments and then put on the robe.
Then wait on the observation table. Some offices have cartoons on the ceiling and most have magazines, but an iphone is sure handy.
The robe covers your front and is open at the bottom. The doctor will ask you to put your legs up in stirrups for examination if this is your first visit.
Remember you can always ask for a female nurse to be present if you feel uncomfortable with your male doctor
The doctor will come in, address any questions or concerns and then examine you. Do talk freely – they have seen and heard it all, so no doubt is too small. Plus you are setting up a relationship for one of the most important journeys of your life.
If its your first visit, and you are pregnant, the doc may do a pap smear and internal exam which is uncomfortable.
The doctor may do breast exams and teach you how to do so.
Be sure to ask the doc any precautions you need to take
Ask when you need to be back for your next appointment
When the doc is done, he or she will leave, and you can take a moment, get dressed
You will need to pay, usually your deductible and make your next appointment before you leave
Have you been to an OB here – How was your first experience? Feel free to ask any questions and dont for get to read the other posts in our look at pregnancy in the US when from India.
Last 5 posts by Khushi