The Mom Dilemma – To work or not to work?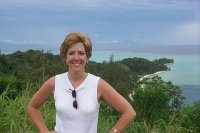 Growing up I knew that I would go to college.  It wasn't an option not too.  It had been a part of my plan for as long as I can remember.  Neither one of my parents had the opportunity to go to college after high school, though they both made it through much later in life.  It was their dream that my brother and I would both go to college and they worked tirelessly to see that dream happen.  They paid for every cent of our undergraduate degrees in engineering.   We both then went onto secure Master's degrees in business from MIT.  I also received a second master's degree from George Washington University in engineering.
With all this education and many dreams, I entered corporate America and climbed the ladder quickly.  I was a VP in my young 30's.  The Sky was the limit.  The internet craze took the nation and caught up in the whirl wind; I raised money and had an internet start up.  Life was good.  My career fast paced, exhilarating…my life going places.   Then the bubble burst and so did my company.   My dream collapsed before my eyes.
Always the optimist, I thought — not even 35, I had a World of opportunities before me.   One reporter had followed my company's progress closely and our relationship blossomed.  We married a year after the company closed.  Within the next five years we had two children.  Our oldest born with Down syndrome. ( I will talk more about this in later blog entries.  For now, just know he's a joy in our lives.)  I was still working, still career focused.  We had hired a nanny to care for the little ones.  She was amazing and the kids were thriving.   I was in a key senior position at a company that was being acquired.  Upon acquisition, my position was eliminated.  I was fortunate to have been given a nice severance package.
Coincidently, my kids were broaching school age and our nanny who had been with us for five years needed to find full time versus part time work.    Thinking the kids would be in school and that I'd have time for entrepreneurial efforts and writing,  my husband and I decided that rather than hire someone to care for the kids or put them in after school programs, that I'd take on the responsibilities from 2:30 on.  Little did I know?
It turns out that when you drop the kids off at 8:20, your work day doesn't begin until 9:00.   You also have to leave the house by 2:00 to be back in carpool line to pick up precious cargo by 2:30.  So an 8 hour work day becomes five.  In those five hours, much has to be accomplished – house cleaned, laundry done, kids activities planned, shopping for household items, food, lawn care, preparing for dinner, packing bags for their after school activities and snacks, emails, phone call returns, bills, banking, financial planning, dog walked, cars cleaned, thirty minutes of exercise).   You also have many half days, sick days, vacation days, school trips, school activities, doctors and dentists appointments, that eat up at least twenty percent of this time (you get the picture.    It is a rare day that I find myself with extra time to ponder my next creative effort or to write.
So, like many before me, I've fallen into the mommy trap.   Everyone (husband included) needs the mom.  The mom is the CEO of the household/family.  When I worked, I tried to do both jobs.  It was exhausting and often I felt like I could be doing better at both.  It was not a good way to feel.   Working as a mom is harder than working in an office in many ways.  In an office environment, it's about a goal, a team, and an individual contribution.  As a mom, it's mostly about someone else with little recognition, no pay, no incentives, and no retirement benefits.  Moms need to be self starters to stay sane and to drive themselves and their families towards family and individual goals while keeping peace and harmony in the family unit and promoting good health and happiness.  It's a hard job.
Having done this job going on three years now, I realize that though many days I want to pull my hair out with frustration – mostly because I can't find the me-time that I'm looking for — that no one is going to do this job better than me.  I can't pay someone to be a mom for my family.  I have come to believe that if you have children and you have the means, that one parent (probably the mom in most cases) should be there for them.  I'm not saying that you can't be a good mom and work.  Many of the mom tasks can be outsourced – laundry, yard, cleaning, etc…  I do believe, however, that it is better for a family if one parent is able to focus on the family.   No one will love and care for your kids better than you do.  If you don't have to outsource the most important part of your life,why do it
Having said that, I know that I am at my most marketable right now.  I sometimes wonder if the income I could be generating for our kids and our retirement is more important than the role I am actively engaged in as a mom.  My decision, you already know, has been to be with my children. I'm actively participating in their lives at a time when they are still craving parental guidance and love.  I am closer to them then I've ever been.     I wonder daily if I'm making the right decision.  College is very expensive.  Life is very expensive.  Am I being selfish by choosing to spend my time with them?  Would they be better served if I were to be generating income to meet future needs that may arise?
I know others have made a different decisions and I'm also cognizant that I may choose to re-enter the job force and that my decision doesn't have to be a permanent one.  I'd love to hear how each of you have made this decision.  I'd also love to hear from those with older children if you have any regrets based on the decision you made and what would you do differently, if anything?
I do believe there are no wrong answers just different paths we all take to get to the same place.