The Slight Edge – Is It Working For You?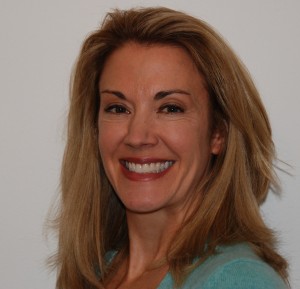 Hi Bloggermoms!
It has been way too long since my last post.  I have no excuse!  The summer just flew by and Fall seems to be moving at warp speed.  So I figure I better get on the ball before I blink and find myself in 2012!
I recently read a book called The Slight Edge; Secret to a Successful Life by Jeff Olson and it helped me to examine some areas in my life that needed attention.  I highly recommend you to pick up a copy foryourself, but in the meantime, I thought I would share some of my learnings with you.  And while I will put this in the context of health, the Slight Edge applies to all areas of our lives –career, relationships, health, finances, and personal development.
So what is The Slight Edge?  Would you be surprised if I told you that you have it?  In fact, we all do.  But whether it is working for you or against you is the question.  The philosophy is simply understanding that the things you do every single day, the things that on the surface don't seem to matter, do matter.
So if doing the little things is the only difference between success and failure, why aren't we all successful?
Because as Jeff states…."Easy to do…Easy not to do."  So what does this mean exactly?
Jeff gives a great example of how The Slight Edge works in terms of health.  Each day you have a choice about what to eat.  You can either eat a nice healthy salad or you can eat a cheeseburger & fries.  You might choose that cheeseburger because you think it doesn't matter.  And today, it might not matter.  But consistentlymaking that type of food choice will matter over time – the increase in obesity and type 2 diabetes proves that point.
Everyone knows the physical and mental benefits of exercise.  When we exercise our bodies release those feel good hormones – endorphins and dopamine.  Not only are we improving our overall fitness levels, we feel happier and we experience increased productivity and creativity.  Who doesn't want that?  So why do so many people forego taking 30minutes out of their day to take a brisk walk? It is easy to do right?  It is also easy not to do.  So we skip that walk because we think it doesn't matter…and it doesn't today.  But consistently making the decision to skip the walk will matter down the road.
So get The Slight Edge working for you today.  What is ONE thing that is easy to do that you can do consistently to improve your health? Do this and be amazed at the improvement to your overall health in one, two, and even five years from now.  Your health is your greatest asset – without your health you will not be able to enjoy all that life offers.
Lastly, for those of you whose Slight Edge includes improvements in your eating habits, I'd love to keep you in the loop for my upcoming 5-Day RESET Challenges. We'll eliminate sugar cravings in just 5 days – yes, it only takes 5 days.
GET ON THE LIST to stay in the loop by emailing me at tsingleterry@googlemail.com and include "RESET List" in the subject.
Easy to do right?
Last 5 posts by Khushi