The world through the toddler's eyes.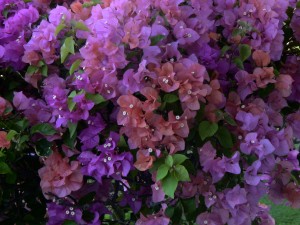 I heard Mom tell my older cousins, "Always be truthful and honest." During Diwali, Dadai (my mom's dad)took me to Kali Pujo and for some reason I have an image of Kali Ma now. The other day at doctor uncle's clinic, when I said aloud, "Mom, look. Kali Ma has come" she was embarrassed and told me softly, "You should never say that." Later on, I heard others say a name that I have never heard before, presumably a famous business entrepreneur in beauty and cosmetic products. I don't know what is that now!
Mom came home and narrated the incident to Dad after I was tucked in my bed but was still awake. She wished no one had heard me but mom always says 'speak out your mind'.
 I have often heard Mom's friends say to her "this is the best age. Enjoy him as much as you can. It gets over even before you'll know." Do they mean my age is the best age to be in? Oh I want to be so much like Dad, drive on the road, though I have a car which I am allowed to drive but only inside the house. And I can't wait to go to office like him! But sometimes when Dad gets back home in the evenings, he has a very tired look on his face. Its only when I run to him that his face brightens up. Few times I haven't see Dad come back home at all, at least not before I went off to sleep. He must be having unlimited fun at his office just like I have a blast everyday at the play club.
 But may be Mom's friends are right. After all I have Mom with me every night. But Dimma, (my mom's mom) is not with Mom every night, actually very rarely. Dimma gets very excited when we visit her and little sad when I sit in the car to come back home and Mom never gets to hear stories from Dimma at bed time.
 For me 'getting high' means on a swing and I have often heard elders say the same phrase after a dinner but there's no swing around. 'Drinking' for me is apple juice or orange juice but I have seen Mom and Dad drink various color juice. Dad is my only 'hero', 'love' means mom's hug, dad's shoulder is 'the highest place on earth', my 'worst enemies' are my closest friends. The only thing that can 'hurt' me are my skinned knees and scrapped elbows but I have heard my aunt say 'I am hurt' when she has'nt had any fall. And 'good byes' to my friends only mean till the next day when we meet up again at the park.
Last 5 posts by indrani