Top 10 Halloween Activities for Kids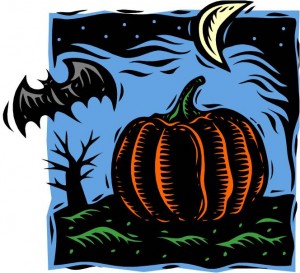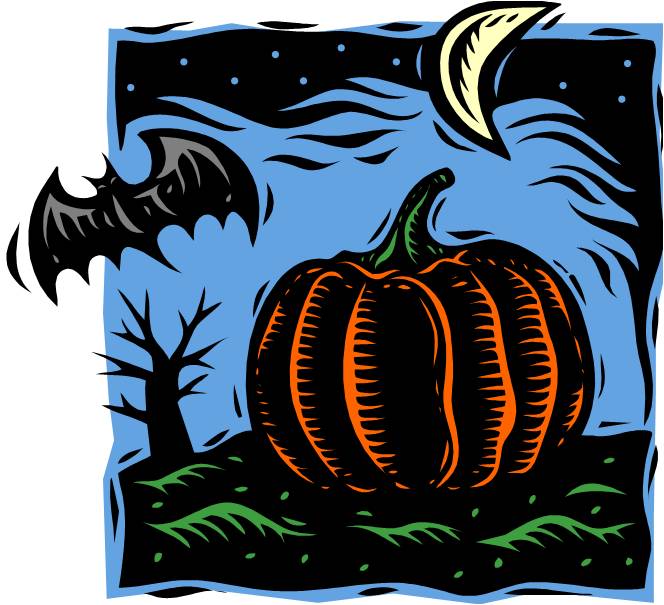 Halloween activities for kids are both fun and challenging (for adults to dream up). Below are a list of activities for kids you can do at home or in the classroom with kids that looks beyond the pumpkin. If you are looking for Halloween activities for toddlers or Halloween activities for preschoolers, this list will work for you as you can adopt each of these activities to suit these ages. Also each activity is written as a Halloween activity for the classroom and one that you can do at home with family.
Halloween is a wonderful festival to act out fantasies, face your fears, act out your fears, have some candy and loads of fun.  The activities below can work for all kids from toddler to elementary school, and maybe even beyond if they have the patience. Just adopt acccording to age. You can find a list of traditional Halloween activities or must dos here. The list below is a new look at celebrating Halloween.
Daily Monsters : Ask your child or student to find everyone's daily monster. This can be a habit or a place or an object or a thing that a family member fears or abhors such as cleaning up, cockroaches, scary movies or public speaking. Ask your child to make a collage, write an essay or make a  little scrap book or family fears to share with the class or with the family on Halloween. Talking about fears, and having older family members openly discusss theres may make it easier for kids to talk about what is going on in their lives. Be honest and you may discover unsuspected fears and come out better from sharing. If your appetite lets you, make your Halloween decorations around family fears!
Explore Identities: Ask your child about her favorite culture and do some digging together to come up with dress up ideas from that country of culture. Use our list of multicultural Halloween costumes as a guide to spark some ideas. And even if your child is not ready to give up his cartoon costume, this will allow you to explore new ideas in dressing up and demons.
Candy Collage: Use favorite candies or their wrappers to make art of your choice, for example, candy wrapper collages, or M and M mazes. Update this Halloween game by exploring different parts of the world with your kids. Whats the most popular candy in China? What 'sweets' (may not be candies) and 'desserts' are popular around the world?
Masking it: Depending on your level of art sophistication, you can scale this one up or down. Basic empty masks are available at craft stores. Add feathers, jewelry, beads, colors, and makeup to create masks that suit your fancy. You can also make this a multicultural activity by looking up masks and art from around the world and trying to create the look in your classroom. Finish up with a masquerade ball in your classroom or at home.
Whats in a candy: Ever read the ingredients that go into your favorite candy? If not, going over that often unappetizing and unpronounceable list may be a fun or dampening activity to do. But what may be interesting for adults and kids alike is to explore how candies are made. The factories, the machines, the process involve a heavy dose of science which is fun to explore. Shows like 'How its made' often cover favorite candies. It can also be part of aa classsroom science show and tell – the reactions and processes behind candy.
Iron Chef Pumpkin and Candy: Like the show Iron Chef show, have a class party or a dinner at home starring, you guessed it, the pumpkin, pumpkin spice or candy. Pumpkin pasta, pumpkin pie, chicken with pumpkin spice and coconut milk, candies sweet potatoes  – let your kids explore and come up with a menu and cook together!
The Scary Story Contest: Have each student or family member come up with scary stories of their own. For younger kids, use a 'Mr. Pumpkin' or 'Ms. Candy', whose adventures can reflect scary incidents. For older kids, help them create more complicated story books by writing out the stories and making illustrations. Share and scare!
Dark Room or Ghost Tag: For dark room, play hide and seek in the dark in use a room that is safe without lights. Adult supervision neccessary. For Ghost tag, dress kids in large adult T-shirts to be 'Ghosts' and pretend 'float' to each other to play tag. Boo, you're it!
Make your own costume: No no, this is not about more work for the parents. And it is very likely this costume will not be the one of choice at Halloween night. But encourage your kids and friends to a party where they wear a costume they have created – using their or parents outfits, decorated head gear, craft supplies, makeup. Also fun as a class room dress up day. It is a lot of fun, especially when kids are not under pressure to make it their costume of choice on Halloween night.
Brothers and sisters (of pumpkin): Ask your students to bring in a relative of the pumpkin appropriately dressed up to keep up with their star cousin. Fall fruits and veggies like apples or pears are best and kids get to learn what veggies are in season.
So what do you think? What are your ideas for top 10 Halloween activities for kids?  Pair this list with one or more from our list of Halloween must dos, and you are good to go.
For adopting Halloween activities for preschoolers or toddlers, always tone down the scare factor, but keep the learning. You will be amazed how much they pick up.
Last 5 posts by Bloggermoms