Top 10 Mothers Day Gift Ideas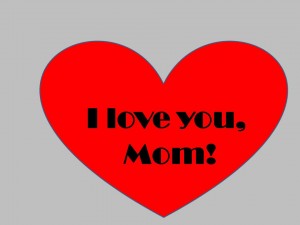 Mothers Day Gift Ideas? Mothers Day 2010 is coming up on May 9th. Are you looking for things to do on Mother's Day? Here is a list of gift ideas for mothers day to get you thinking about what you can get mom. The key here is to show her that you listen to her and appreciate her, more than buying something expensive.
Gifts that make Mothers Day Last: Give a gift that spills into the week that follows. Maybe it's a spa appointment or a yoga/golf lesson for another day that week or next weekend. Or a gift of a baby sitter for a couple of hours during the following week so that mom can get some me time.
Gifts that honor the girl she left behind:  Moms enjoy being moms, of course, but will love to know that you took the time to find out about her past and the girl she left behind as she became a mom. So maybe dig up old pictures from her childhood and make a collage or the places she went to and the things she did before and after being a mom.
Gifts that take care of her biggest hassles for a day: Get in a cleaning service or a personal chef for a day. Or promise and take care of laundry or dishes for a week. Whatever your mom seems to feel is one of her biggest hassles.
Gifts for Health and Fitness on Mothers Day: For the woman who takes care of the health of the rest of the family, get something that shows you are thinking about her health too. Subscriptions to a gym or classes, a DVD for the kind of activity she likes, a book on women's health or a cook book. You can even go all the way and schedule an appointment for her with the doctor and promise to make sure she has the time to go.
Gifts that play favorites: The fact that you know and thought about all of mom's favorites will make her sentimental and increase the value of your gift. So make a packet of favorites – a trip to a favorite restaurant, a favorite place or a gift of a favorite kind of jewelry or clothing.
Gifts of words on Mothers Day: Instead of a store bought card, write up five special things she does for your every week that you like, or three best memories with her for the last year. For older kids, this can very well be a letter. For younger kids, this can be something they can talk through and dads can write up. Or maybe just write up why you love her.
Gifts that compliment: What are some of the things that mom likes that compliments her the most? Maybe it's a hair cut from a particular hair dresser or a style of dress. Don't forget to explain the reason behind the gift and ONLY choose things that mom agrees compliments her.
Gifts that pamper: Always a favorite with mom. Breakfast in bed or not having to cook a single meal that day or being able to get that long postponed pedicure.
Gifts that make a splash: Bright, colorful flowers or something pretty and feminine for herself is always appreciated.
Gifts that show love: Maybe it's just something unique only you know about your mom. Maybe it's something she wants you to do that you have been procrastinating. Maybe it's something you know will make her feel special and loved. Now is the time to do it!
Please add to our list of ideas! We want to have a list with ideas but without pushing any specific products. Here is another article on things to do on mothers day for mom.
Last 5 posts by Bloggermoms