Top 10 New Year Resolutions for 2010 for Moms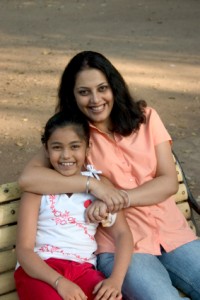 Happy New Year to all our readers, writers, commenters and friends! May the year bring many joys, opportunities and happiness.
Being a mom is probably the one of the most difficult, fun, rewarding, challenging, fulfilling, draining, enchanting and tiring jobs in the world.To top that, media images of perfect moms with perfect homes and perfect kids follow us around like paparazzi. And we are often our strongest critics, and obnoxious boss. Setting standards for ourselves that can only doom us to stress. So while you make resolutions to make a bright, fresh start here is a list to help generate some ideas.
Take a look at our list of top 10 new year resolutions for moms for 2010. The resolutions are drawn from experiences of moms in the field, and even some business trends and are geared towards reducing the stress and increasing the joys of mommy lives.
Don't sweat the small stuff. As they say in business, decide to look at the big picture. Decide not to get weighed down if some or many of the little chores and duties that pepper your day don't get done. So don't get stressed out if laundry is not done or the beds are rumpled – If it's not something that you will remember a year or five years out, it's probably OK to let it go once in a while.
Try something new.  Resolve to try something new that you haven't tried before such as joining a dance class or taking up a new game. Learning something new offers is challenging, and pulls your attention away from the many worries, errands and lists we have to deal with.
Ignore the media's verdict on what a perfect mom should be. The stereotypical supermoms. The ones that cook every meal from scratch or get a clean floor by a couple of sweeps of Swiffer. Subconsciously we often end up comparing ourselves to these images, so make a decision to make your own standards. Read Khushi's perspective on supermoms here.
Outsource where you can. From getting pre-shredded carrots to getting a house cleaner, get help where you can. Focus on what is most important to you – what in business speak would be your core competence of being a mom.  
Give your spouse the benefit of doubt. You are in it together and it's hard on both of you to be a parent and meet the many challenges. In some respects, it's the first year of marriage all over again, just with the romance dialed way down. So make it easier on yourself by relaxing your standards for your spouse once in a while.
Revitalize your hobbies. So what did you do in your free time before you were a mom? Rummage up your old hobbies and enjoy them once more, maybe even with the kids, though don't bank on it.
Green your life.  The Earth is so related to mothering, that doing something good for it, taking decisions that respect our environment feels good and it feels like we are doing something for moms everywhere. So make small green decisions such as recycling newspapers in honor or moms everywhere.
Cut out clutter to make room for new. And we don't mean the knick knacks at home. Eliminate things that clutter your time, like mindless web surfing or your mind, like little worries about what you could have done better.
Don't make yourself the last priority all the time.  Resolve to do something for yourself every day, be it taking a warm bath, or watching a TV show or reading a book. Reserve some time as mommy time.
Enjoy your kids and live in the moment.  As we navigate schedules and manage to do lists, we often forget to enjoy our kids.  Make a conscious effort to look beyond expectations and responsibilities and soak in the love and warmth of our children at least once a day.
What are your resolutions? Did we get any on your list? Let us know.
Last 5 posts by Bloggermoms