Volunteering At kids' schools – You get more than you give!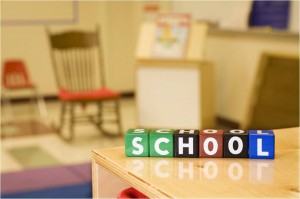 Since leaving my day job last year, I have got heavily involved in volunteering at my kids' elementary school. And, I must say it has been a very fulfilling experience for me.
For one, I feel connected to the community that I live in. As an Indian immigrant, my social life revolves around other Indian families and I cherish that fact because my kids and I are rooted to our culture and traditions which otherwise would not be possible. But, the flip side is, as a homemaker how do I become a part of the wider community and the society that I live in. And, that answer came to me in the way of volunteering at my kids' school. Over the past year, I have met a bunch of wonderful women of varied and interesting backgrounds, that I am now proud to call my friends.
Secondly, being at school has brought me closer to the way of education in this country. Not having gone to school here, it is very interesting to be able to get first hand familiarity with the tools, methods and ideologies of education my kids are exposed to. I am also on top of the latest events and on-goings at school which make for great dinner-time conversations with kids.
Also, being part of the PTA, I get in-depth insight into all the wonderful programs that are made available to our kids over and above the general education. While, it can be argued that kids get the benefit of it regardless of your involvement, I personally feel like my kids are getting more out of it because of my knowledge and interaction with them.
And lastly, the pride in my kids' eyes at seeing their mother in-charge at various events, in the company of their teachers and the principal, is in itself a big reward.
However, the marked lack of involvement by Indian/Asian mothers is the reason I am writing this blog. Of course, I am only talking about the stay-at-home parents and not the already over-worked, fighting against time, working parents! I know that as a group we are very interested and involved in our kids' education. And, yet, there aren't very many people getting involved in the way our American counterparts are in the school system. And, if I were to speculate, the possible reasons for that would seem to be fear of the unknown, lack of acceptance, lack of knowledge or language barrier. All I got to say is, just try! In my experience, most people have been very friendly and accommodating and mostly in need of our time and sometimes even our diversity (esp. true of diverse communities such as ours).
I started volunteering at school in the spirit of giving, but I have gotten back far more than I have given.
Last 5 posts by Neelam Kamdar Bhamani