What's your social media personality?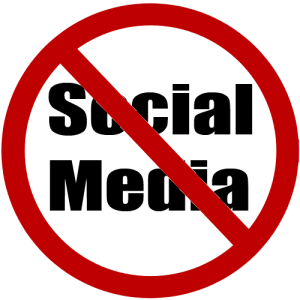 The future is digital and even though you don't want to leave behind a huge digital imprint – the total lack of it could also say a lot about you.  After all aren't we all responsible adults and know our e-manners. Dramatic shifts in communication habits and etiquette are occurring, and I am content that I am a part of the change.
What do you call people who are always prowling online – be it on facebook, or reading reviews on Amazon or  finding out who's job hopping  on LinkedIn- but will not share anything – no pictures EVER, no comments on products used, infact  nothing.  But you know they were on your profile, you know they read your blogs and also depend heavily on product reviews to help them shop.
Would you expect "others" to share with you, even when you are so intensely private about your life? In this day and age when facebook is threatening to overtake Google, can you be left behind?  Every social networking  site  allows you to control who sees what about you. Moreover you don't have to friend everyone who sends you a request.
The other side of the coin is the people who share too much. Again there are settings which can be changed to offset too much information from one individual. Of course, I wouldn't want to know how long your bathroom break was.
Without doubt, questions have been raised about privacy in some businesses, but for pete's sake no one's going to steal your diamond ring because of the video you uploaded on YouTube. Its that far fetched, REALLY.  As is with everything else, of course there are risks, but this does not mean that people who are afraid will sit in the darkest corner of a cave and wait for the perfect opportunity to say "I told you"
It seems to me that when we should be cautious and concerned, we're not. It's ironic that most people are afraid to trust their friends online but gladly accept help from strangers off line.
Last 5 posts by CC